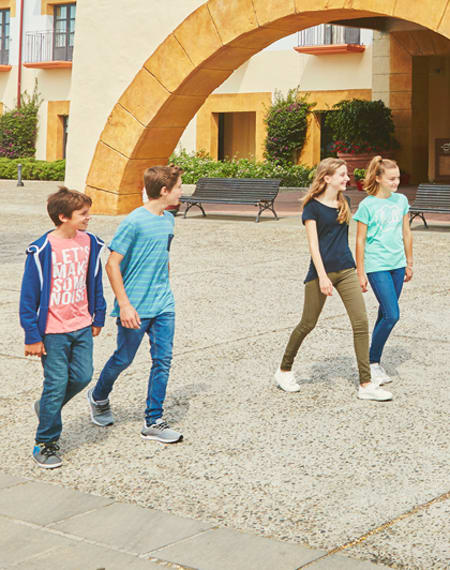 A special end-of-year trip at one of our hotels

Add a set lunch to the ticket

Enjoy great rates on Express Max passes
Are you planning an end of year excursion? Experience a special end of year trip with your pupils
At PortAventura World, you can have one last great adventure before school ends.

You will be able to travel the 6 worlds as intrepid adventurers, discover the cultures of each world, and admire the most amazing landscapes.

Since we opened in 1995, almost 5 million schoolchildren have visited PortAventura World. Make your end of year trip a reason to get excited.


Read more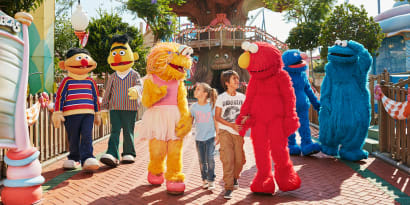 Buy your group tickets now
Select the day of your visit, the park you want to enjoy, and add a set lunch at one of the self-service restaurants in our parks.

In addition, get the Express Max Pass for groups at a special price! Benefits: 1 free teacher ticket for every 10 paying pupils (depending on ticket type).

You will be able to enjoy so many shows and experience the strongest emotions running from one attraction to another without stopping for a second. Organising an excursion to PortAventura World has never been so easy!

Buy now
Do you feel like taking a trip?
The chance to take part in different and fun activities with classmates is always a special occasion for pupils.
At PortAventura World, everything is ready to make your excursion memorable: fantastic rides, the best shows, and a theming that will allow you to discover incredible corners of the world such as the Great Wall of China, a Far West town, or St. Mark's Campanile in Venice, in addition to the Aztec culture.
Do you want to receive all the updated information for your school group?
If you want to receive all the specific information for your school group, click on the "Form" button and tell us more about your group.