Ready to experience unique emotions at PortAventura World?
PortAventura World offers you endless attractions where you will enjoy every moment to the fullest.


Are you ready to soak up the sun at PortAventura World's Caribe Aquatic Park? More than 50,000 m² full of fun are waiting for you in our water park. It's the perfect place to cool off and splash down all the slides and pools in the park surrounded by your friends or family.

The Caribe Aquatic Park attractions are very varied. There are slides such as El Tifón and Ciclón Tropical, or our 31m free fall slide, King Khajuna. On all of them you will get butterflies in your tummy and will enjoy the summer in a totally refreshing way. You will also find other more moderate attractions, such as the rapids and wave pools, as well as areas where the little ones will have a great time while enjoying the water.

Do you want to know more? These are all the attractions that you will find in Caribe Aquatic Park at PortAventura World.
Read more
What are you looking for?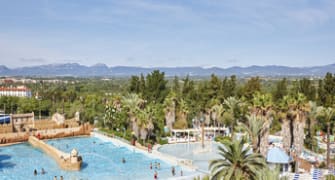 Bahama Beach
Relax to the max in the water park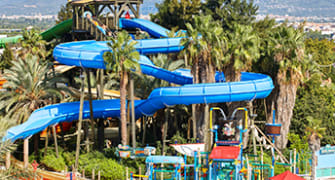 Barracudas
Minimum height accompanied: no minimum height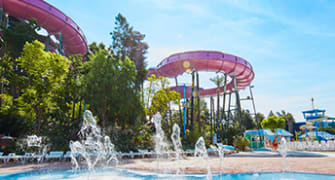 Cayo Cookie
All aboard! Dive into a space full of fun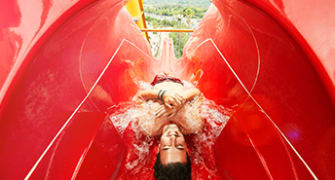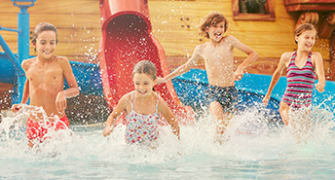 El Galeón Pirata
Fun on board the most majestic ship ever known!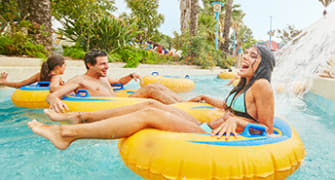 El Río Loco
Let yourself go with the flow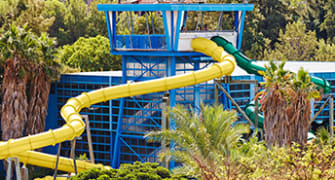 El Tifon
Two slides, double the fun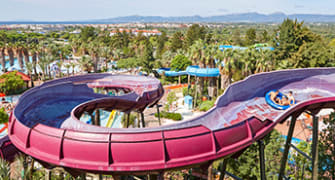 El Torrente
The most exciting rafting in the Caribbean

Minimum height accompanied: no minimum height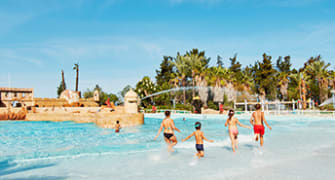 El Triángulo de las Bermudas
The most challenging wave pool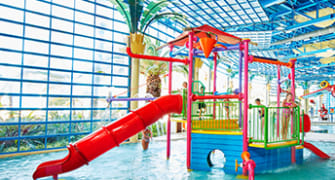 Junior Body Slides
Immerse yourself in a world of fun

Minimum height accompanied 1.00 m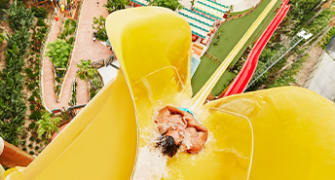 King khajuna
The wildest aquatic free fall in the Caribbean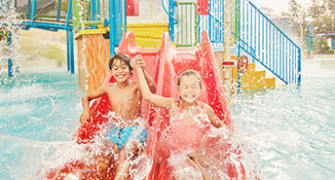 La Laguna De Woody
A paradise to splash around and laugh!

Minimum height accompanied: no minimum height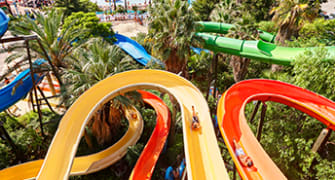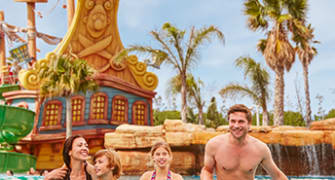 Playa Paraiso
A dream break with Caribbean flair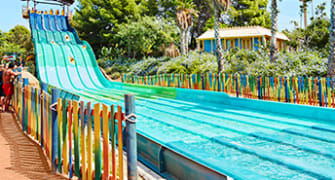 Rapid Race
Let the water race begin!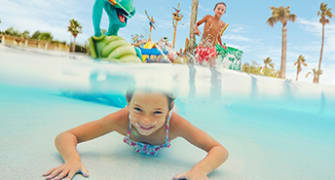 Sesamo Beach
A paradise for the little ones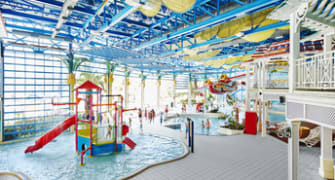 Zona Indoor
Minimum height accompanied: no minimum height