Ferrari Land attractions
Are you ready to feel the adrenaline rush in Ferrari Land at PortAventura World? Ferrari Land is waiting for you. A park where you can explore the streets of Italy and stroll while admiring this country's most emblematic buildings. On Ferrari Land's attractions you can experience and feel the speed first-hand.


Some of the most popular attractions in Ferrari Land are Red Force, Thrill Towers, Flying Dreams, and Racing Legends. These are some of the most challenging, reserved for our bravest visitors! But you will also find other quieter attractions designed for families and children: Ferrari Land Gallery, Junior Championship, and Kids' Podium.

If you're a petrolhead and want to enjoy the park, don't think twice. These are all the attractions that you will find in the Ferrari Land park!
Read more
What are you looking for?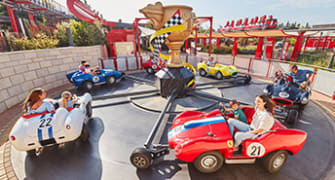 Champions Race
Hold on tight around the bends

Minimum height accompanied 0.90 m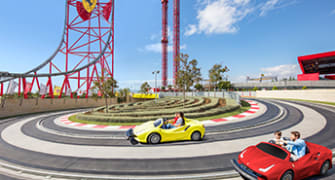 Maranello Grand Race
Minimum height accompanied 1.00 m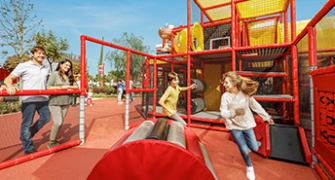 Kids Podium
The most fun slides. Made-to-measure adventure!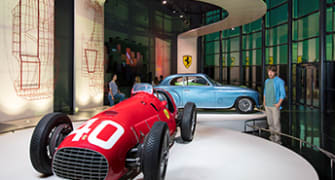 FerrariLand Gallery
Discover the Ferrari legend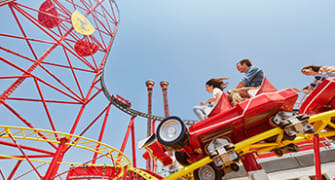 Junior Red Force
Your first Ferrari experience

Minimum height accompanied 0.95 m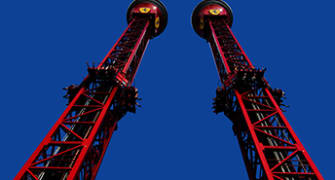 Thrill Towers
Free fall tower and 55 metres of pure adrenaline

Minimum height accompanied 1.30 m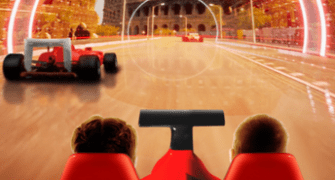 Racing Legends
A Ferrari-style experience. Fasten your seatbelt!

Minimum height accompanied 1.10 m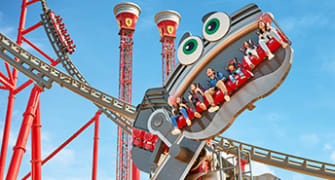 Crazy Pistons
Minimum height accompanied 1.20 m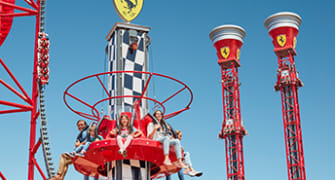 Kids Tower
Excitement tailored to the little ones

Minimum height accompanied 1.00 m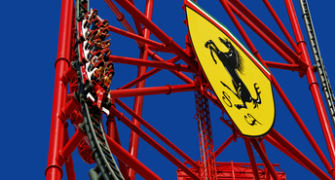 Red Force
From 0 to 180 km/h in only 5 seconds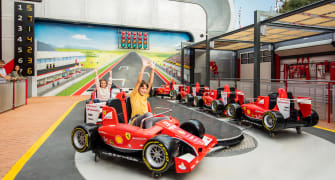 Junior Championship
A circuit for the little ones

Minimum height accompanied 0.90 m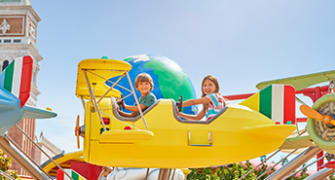 Flying Race
A race through the skies of Ferrari Land

Minimum height accompanied: no minimum height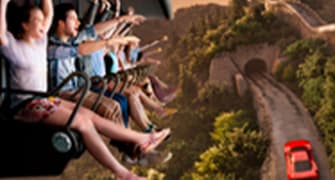 Flying Dreams
Where dreams of flying become a reality

Minimum height accompanied 1.00 m