General information
May exceptional opening times

May exceptional opening times

No exceptional opening times

June opening times

June opening times

Until 22/06: 10:30h - 16h
From 23/06: 10:30h - 17h

June exceptional opening times

June exceptional opening times

No exceptional opening times

Accessibility

Accessibility

Exclusive access for people with disabilities and reduced mobility
May exceptional opening times
May exceptional opening times
No exceptional opening times
June opening times
June opening times
Until 22/06: 10:30h - 16h
From 23/06: 10:30h - 17h
June exceptional opening times
June exceptional opening times
No exceptional opening times
Accessibility
Accessibility
Exclusive access for people with disabilities and reduced mobility
A ride with a long history
We've been waiting for you, pilot! Take the controls and let's take off! Pilot your own plane on this adventure amongst the clouds flying up and down and as high as you want without stopping. Come and discover Flying Race and show off your expert flying skills.


Experience a true adventure in this attraction in honour of the heroic aviator Francesco Baracca, who drew a horse on his plane as a symbol of victory, that Enzo Ferrari later used as a badge for his cars to bring him luck. Discover the legend. Welcome to an exciting flight!
Read more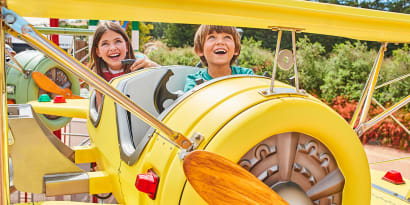 Explore other attractions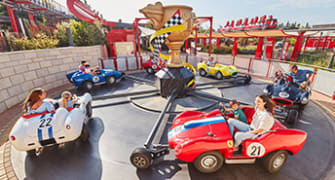 Champions Race
Hold on tight around the bends

Minimum height accompanied 0.90 m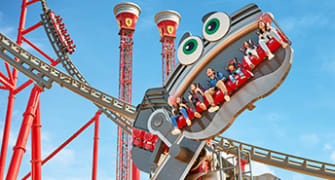 Crazy Pistons
Minimum height accompanied 1.20 m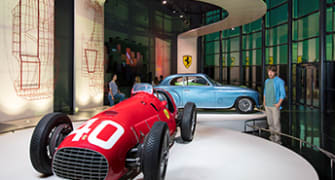 FerrariLand Gallery
Discover the Ferrari legend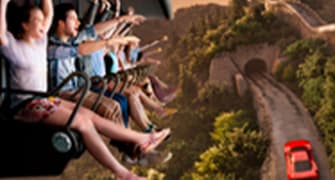 Flying Dreams
Where dreams of flying become a reality

Minimum height accompanied 1.00 m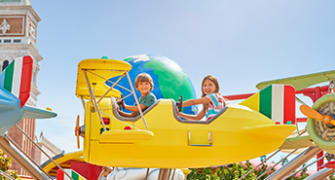 Flying Race
A race through the skies of Ferrari Land

Minimum height accompanied: no minimum height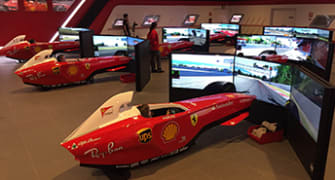 Junior Championship
A circuit for the little ones

Minimum height accompanied 0.90 m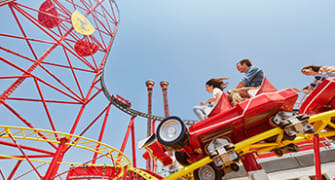 Junior Red Force
Your first Ferrari experience

Minimum height accompanied 0.95 m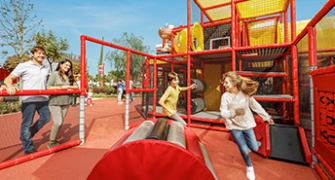 Kids Podium
The most fun slides. Made-to-measure adventure!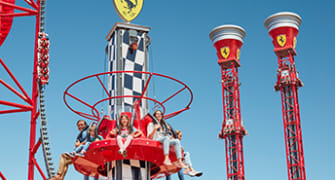 Kids Tower
Excitement tailored to the little ones

Minimum height accompanied 1.00 m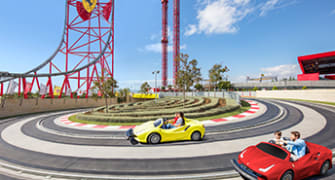 Maranello Grand Race
Minimum height accompanied 1.00 m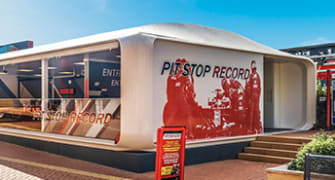 Pit Stop Record
Welcome to the most fun boxes

Minimum height accompanied 1.10 m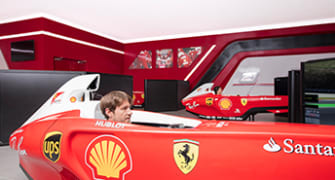 Pole Position Challenge
The authentic F1 simulator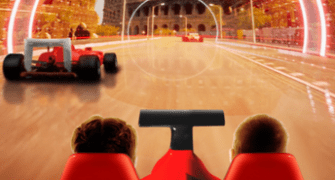 Racing Legends
A Ferrari-style experience. Fasten your seatbelt!

Minimum height accompanied 1.10 m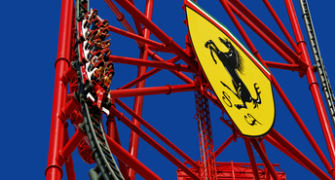 Red Force
From 0 to 180 km/h in only 5 seconds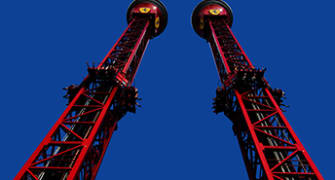 Torre Caida Libre
Free fall tower and 55 metres of pure adrenaline

Minimum height accompanied 1.30 m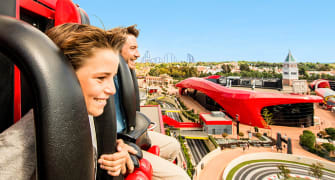 Torre Rebote
Bounce-back tower, a fun machine

Minimum height accompanied 1.30 m