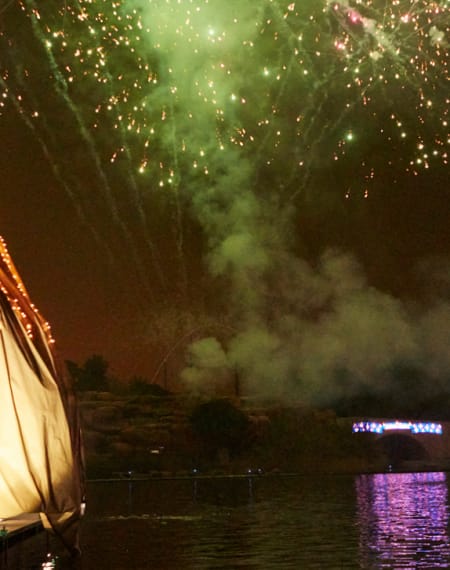 La llegada de los Emisarios Reales (The Arrival of the Royal Emissaries)
General information
November show times:

November show times:

Show times from 19 November:

Saturdays and Sundays: 18:15h

December opening times:

December opening times:

Opening times not available

Accessibility

Accessibility

Access for people with disabilities and reduced mobility
November show times:
November show times:
Show times from 19 November:

Saturdays and Sundays: 18:15h
December opening times:
December opening times:
Opening times not available
Accessibility
Accessibility
Access for people with disabilities and reduced mobility
Say goodbye to your day of adventures in style
The emissaries to the Three Kings will disembark at PortAventura World in search of Christmas letters. And they'll be accompanied by a fireworks show full of lights and colours!


The royal pages arrive lighting up the sky with beautiful Christmas colours, doing acrobatics on flyboards, and performing all kinds of dance routines on the water to the beat of Christmas songs, creating a unique atmosphere.

A magic-filled show that is the perfect end to a great day at PortAventura World.
Read more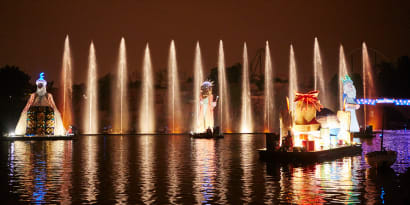 Explore other shows
Recomendada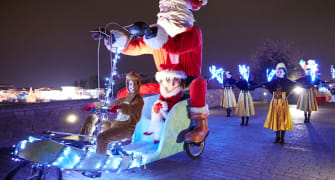 Christmas Parade
PortAventura Park. Mediterrània, on the Paseo

For families who love Christmas
Recomendada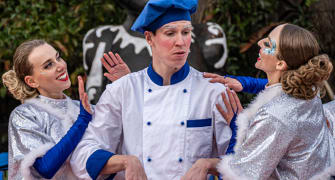 La Navidad de Woody
PortAventura Park. Polynesia, in the theatre

For families who love Christmas
Recomendada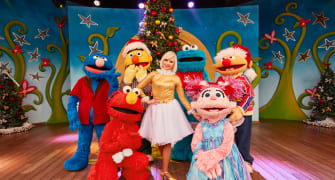 Ya es Navidad en SesamoAventura
PortAventura Park. SésamoAventura, in the theatre

For families who love Christmas
Recomendada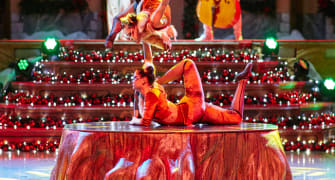 A un paso de tu corazón
PortAventura Park. China, in the Gran Teatro Imperial

For families who love Christmas
Recomendada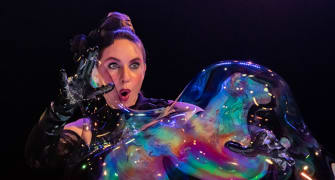 Bubble Magic Christmas
PortAventura Park. China, in the Templo Mágico

For families who love Christmas
Recomendada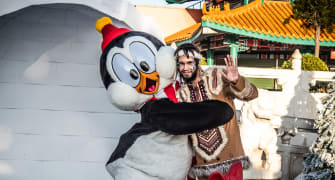 Meet Chilly Willy
PortAventura Park. China, in the Plaza Imperial

For families who love Christmas
Recomendada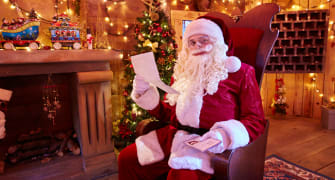 El bosque encantado
PortAventura Park. México, in front of Serpiente Emplumada

For families who want to meet Santa Claus
Recomendada
Gran fiesta de Navidad
PortAventura Park. México, in La Cantina

For our most Christmassy visitors
Recomendada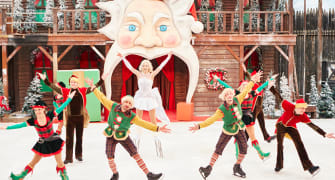 Cuento de Navidad
PortAventura Park. Far West, in the Stunt Show theatre

For our most Christmassy visitors
Recomendada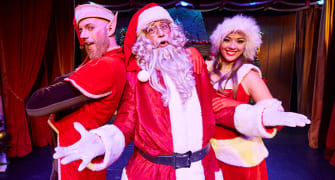 Christmas Time
PortAventura Park. Far West, in the Long Branch Saloon

For anyone who is looking for a fun Christmas
Recomendada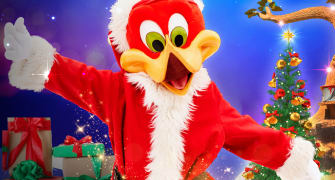 Woody Magic Christmas
PortAventura Park. Far West, in La Casa de Woody

For families who can't get enough of the Christmas atmosphere