General information
December opening times:

December opening times:

Show times from 03/12/22 to 08/01/23:

Monday to Sunday: 13h - 14:30h - 16h
Wednesdays: closed

Read more

January opening times:

January opening times:

Opening times not available

Accessibility

Accessibility

Access for people with disabilities and reduced mobility
December opening times:
December opening times:
Show times from 03/12/22 to 08/01/23:

Monday to Sunday: 13h - 14:30h - 16h
Wednesdays: closed
Read more
January opening times:
January opening times:
Opening times not available
Accessibility
Accessibility
Access for people with disabilities and reduced mobility
A bubble of Christmas fantasy
During this Christmas season, our alchemist gets into the festive spirit and has a great time creating incredible bubbles with just a little water, soap, and a lot of imagination!


Big, small, colourful... he does everything that comes into his head and leaves both adults and children speechless in awe.

If you want to be thrilled by illusion in this show full of magic and creativity, simply make your way to China's Templo Mágico.
Read more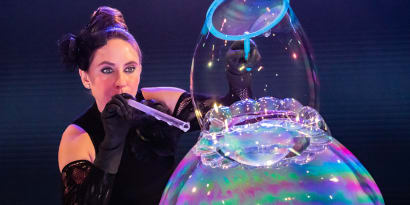 Explore other shows
Recomendada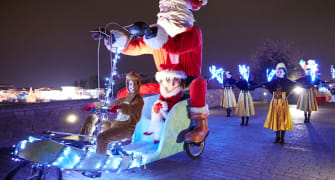 Christmas Parade
PortAventura Park. Mediterrània, on the Paseo

For families who love Christmas
Recomendada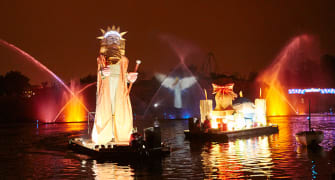 La llegada de los emisarios reales
PortAventura Park. Mediterrània, on the lake

For families who love Christmas
Recomendada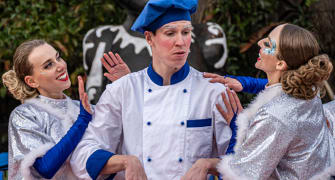 La Navidad de Woody
PortAventura Park. Polynesia, in the theatre

For families who love Christmas
Recomendada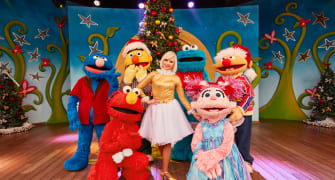 Ya es Navidad en SesamoAventura
PortAventura Park. SésamoAventura, in the theatre

For families who love Christmas
Recomendada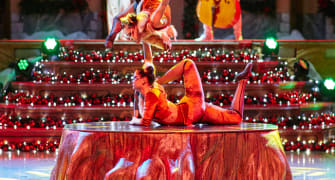 A un paso de tu corazón
PortAventura Park. China, in the Gran Teatro Imperial

For families who love Christmas
Recomendada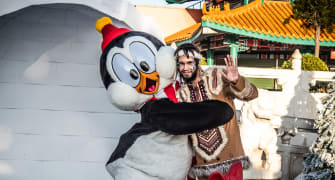 Meet Chilly Willy
PortAventura Park. China, in the Plaza Imperial

For families who love Christmas
Recomendada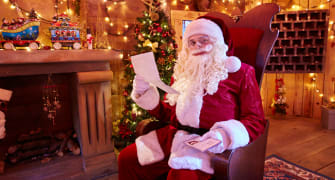 El bosque encantado
PortAventura Park. México, in front of Serpiente Emplumada

For families who want to meet Santa Claus
Recomendada
Gran fiesta de Navidad
PortAventura Park. México, in La Cantina

For our most Christmassy visitors
Recomendada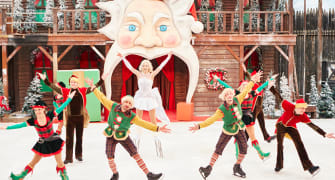 Cuento de Navidad
PortAventura Park. Far West, in the Stunt Show theatre

For our most Christmassy visitors
Recomendada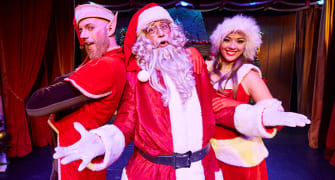 Christmas Time
PortAventura Park. Far West, in the Long Branch Saloon

For anyone who is looking for a fun Christmas
Recomendada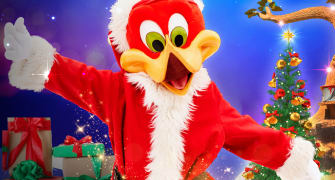 Woody Magic Christmas
PortAventura Park. Far West, in La Casa de Woody

For families who can't get enough of the Christmas atmosphere