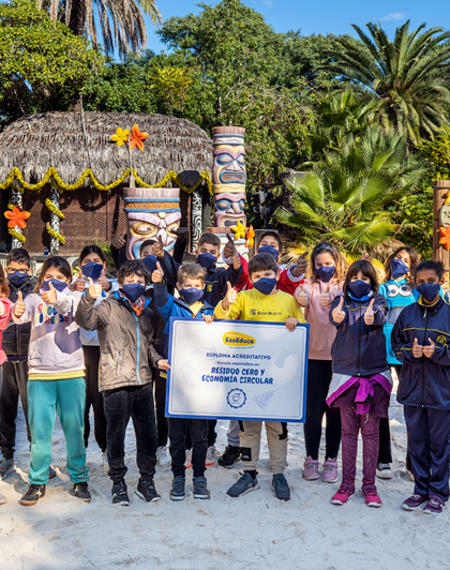 Free activity for school groups

Aimed at late Primary (years 5 and 6) and early Secondary (years 7 and 8) pupils

An exclusive activity in a unique setting

Discover all the materials for before and after the visit

Facilitated by experts in each of the subjects
PortAventura EcoEduca
For a more sustainable future
The constant social and technological evolution of the world has caused us to rethink our educational programmes to adapt the contents and dynamics to current needs.

This led us to the creation of PortAventura EcoEduca, an educational project that seeks to provide information and raise awareness amongst the younger generations on issues related to climate change, the loss of biodiversity, and environmentalism.

This new programme represents an overhaul of the educational workshops provided by PortAventura World, which has always dedicated great efforts and resources so that it can offer schoolchildren educational activities that are focused on combining learning with fun.


Read more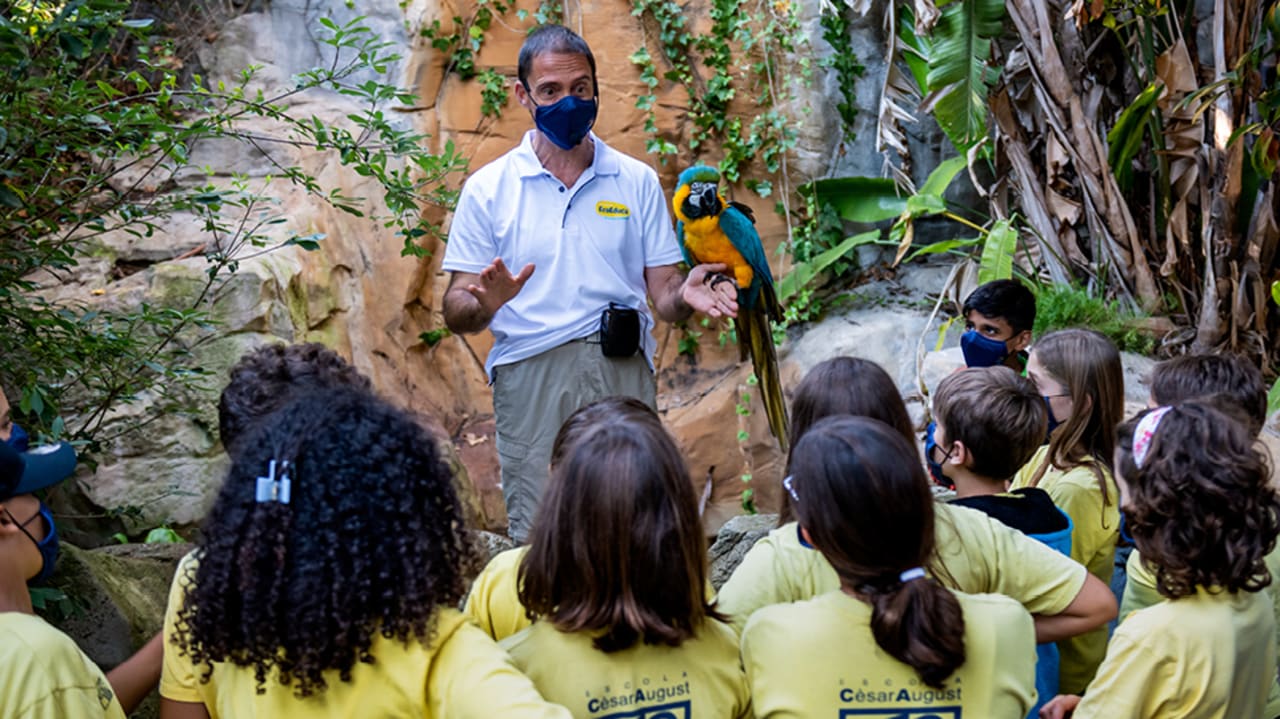 Biodiversity Workshop
Its objective is to take a deep dive into the concept of "biodiversity" and learn more about the origin, behaviour, and ecology of the exotic birds in PortAventura Park's show Aves del Paraíso.

A biologist who specialises in these creatures will present live specimens and demonstrate some of their skills and fascinating characteristics.

He also teaches the importance of protecting the diversity of species and conserving their natural habitats, and also shows the ecosystems present in PortAventura Park so that the children can discover them.


Below you can download the information sheet for Primary School teachers (years 5 and 6)

Download sheet

Below you can download the information sheet for Secondary School teachers (years 7 and 8)

Download sheet
Enjoy this game in the classroom after your visit
Enjoy this game in the classroom after your visit
For more information and bookings,