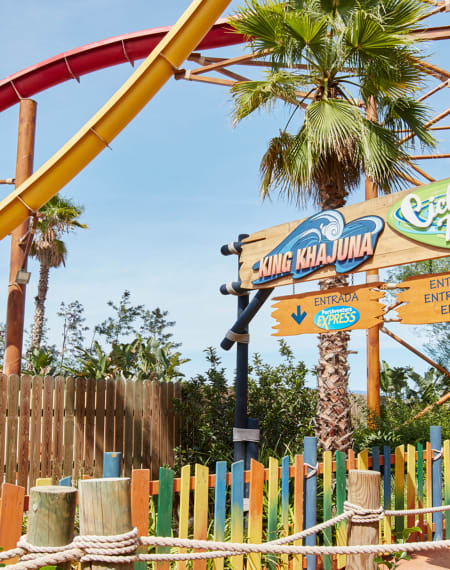 King Khajuna, the wettest and wildest free fall in the Caribbean
General information
April opening times

April opening times

Opening times not available

April exceptional opening times

April exceptional opening times

No exceptional opening times

May opening times

May opening times

Opening times not available

May exceptional opening times

May exceptional opening times

No exceptional opening times
April opening times
April opening times
Opening times not available
April exceptional opening times
April exceptional opening times
No exceptional opening times
May opening times
May opening times
Opening times not available
May exceptional opening times
May exceptional opening times
No exceptional opening times
Become King Khajuna and swoop down from a height of 30 metres in less than 2 seconds
The legend of the ancient tribal elders of Hawaii, the kupunas, tells how Khajuna was a child adopted by a pod of dolphins, who taught him that the sea was vast and an endless source of fun. One fine day, the intrepid Khajuna decided to travel the Seven Seas in search of the largest and strongest wave that anyone had ever seen. He believed that by confronting and conquering this wave he would become a great king, King Khajuna.


The feat was so great that the legend spread to every beach around the world, eventually arriving at PortAventura Caribe Aquatic Park. Rewrite history and become the new King Khajuna!

Submerge yourself in PortAventura Caribe Aquatic Park's huge attraction and become a part of this ancient Hawaiian legend. Its impressive profile can be seen from anywhere in PortAventura Caribe Aquatic Park. This attraction, situated in the most recent 14,000 m² extension to PortAventura's water park, is the star of the Caribbean adventure that you can only experience in PortAventura Caribe Aquatic Park.

Be the bravest of the Seven Seas and don't let yourself be discouraged by its overwhelming gigantic structure.
Read more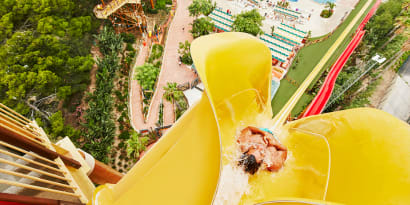 Upgrade your King Khajuna experience
Take advantage of all the benefits that PortAventura World offers so that you can live this experience to the max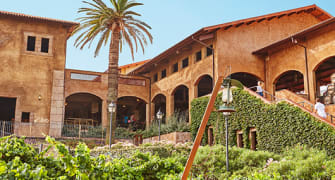 Fast access to King Khajuna
Enter through the Express access and enjoy King Khajuna before everyone else!
Explore other attractions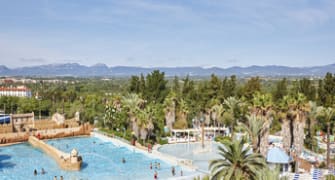 Bahama Beach
Relax to the max in the water park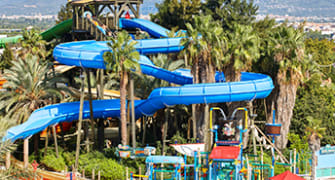 Barracudas
Minimum height accompanied: no minimum height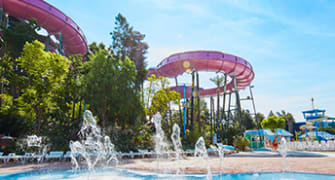 Cayo Cookie
All aboard! Dive into a space full of fun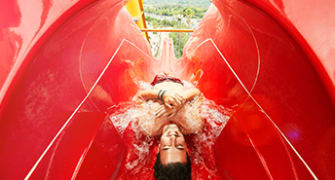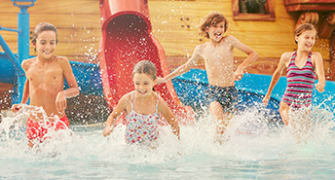 El Galeón Pirata
Fun on board the most majestic ship ever known!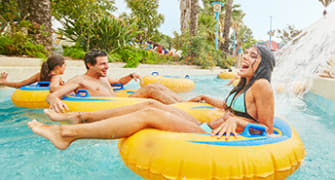 El Río Loco
Let yourself go with the flow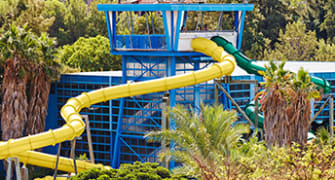 El Tifon
Two slides, double the fun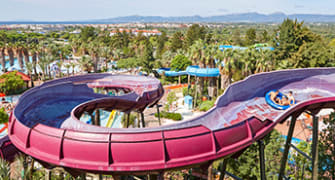 El Torrente
The most exciting rafting in the Caribbean

Minimum height accompanied: no minimum height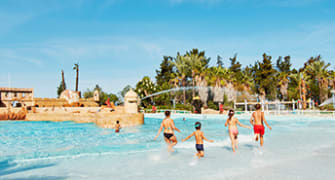 El Triángulo de las Bermudas
The most challenging wave pool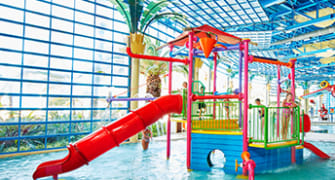 Junior Body Slides
Immerse yourself in a world of fun

Minimum height accompanied 1.00 m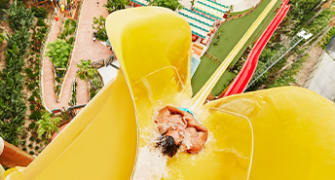 King khajuna
The wildest aquatic free fall in the Caribbean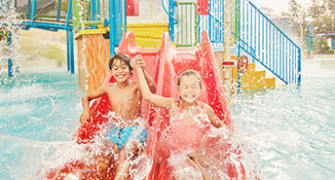 La Laguna De Woody
A paradise to splash around and laugh!

Minimum height accompanied: no minimum height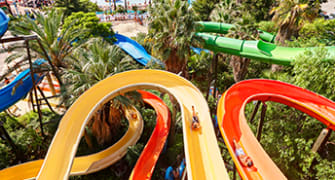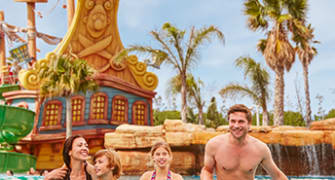 Playa Paraiso
A dream break with Caribbean flair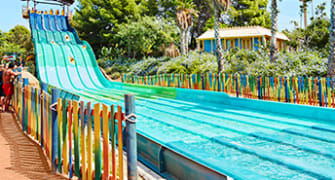 Rapid Race
Let the water race begin!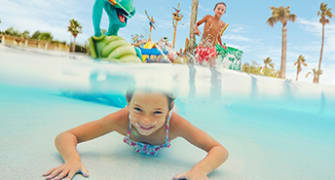 Sesamo Beach
A paradise for the little ones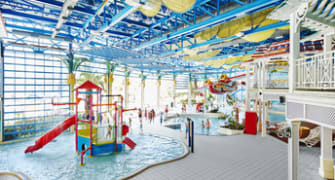 Zona Indoor
Minimum height accompanied: no minimum height