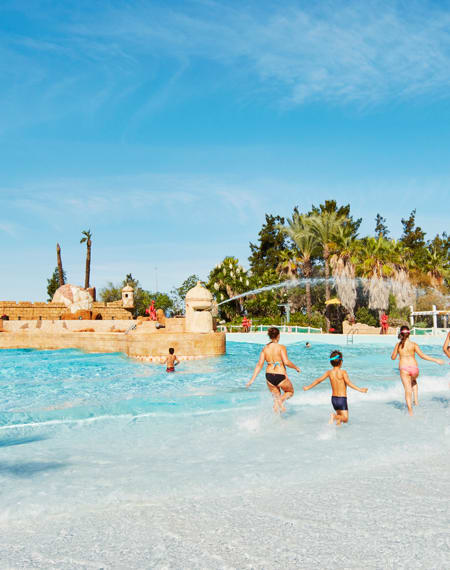 El Triángulo de las Bermudas, the most challenging wave pool
General information
Accessibility

Accessibility

Exclusive access for people with disabilities and reduced mobility

April opening times

April opening times

Opening times not available

April exceptional opening times

April exceptional opening times

No exceptional opening times

May opening times

May opening times

Opening times not available

May exceptional opening times

May exceptional opening times

No exceptional opening times
Accessibility
Accessibility
Exclusive access for people with disabilities and reduced mobility
April opening times
April opening times
Opening times not available
April exceptional opening times
April exceptional opening times
No exceptional opening times
May opening times
May opening times
Opening times not available
May exceptional opening times
May exceptional opening times
No exceptional opening times
Discover the waves that awaken the legend of the feared Bermuda Triangle
The Bermuda Triangle is an area of the Caribbean with a dark legend that makes it one of the places most feared by sailors and pirates. At the sunny heart of PortAventura Caribe Aquatic Park we wanted to pay tribute to this legend by creating a pool that is home to the most challenging waves in all the Caribbean.


Take a dip in this large pool, immerse yourself in fun, and let yourself be carried away by the rolling waves.

Two themed areas are waiting for you to enjoy the surf to the rhythm of a reggae beat whilst you try to hold off attacks from the pirates firing water cannons!
Read more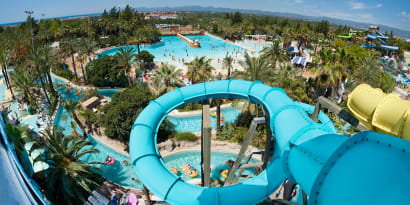 Explore other attractions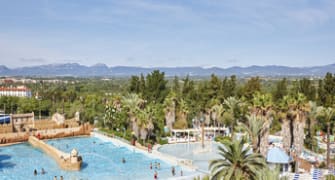 Bahama Beach
Relax to the max in the water park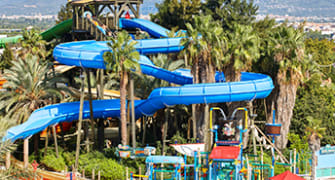 Barracudas
Minimum height accompanied: no minimum height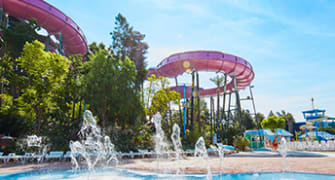 Cayo Cookie
All aboard! Dive into a space full of fun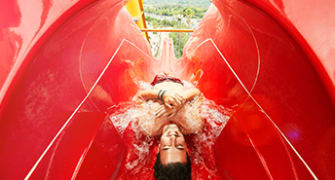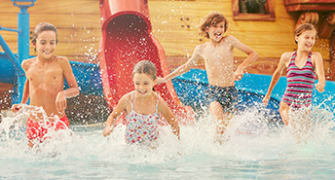 El Galeón Pirata
Fun on board the most majestic ship ever known!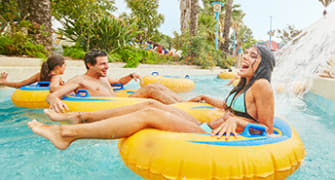 El Río Loco
Let yourself go with the flow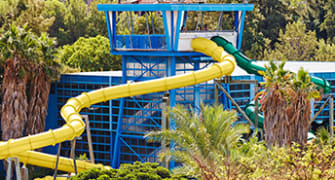 El Tifon
Two slides, double the fun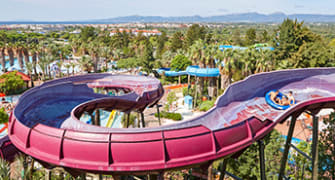 El Torrente
The most exciting rafting in the Caribbean

Minimum height accompanied: no minimum height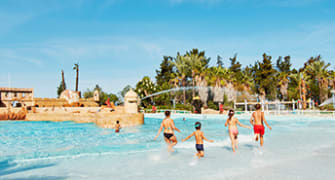 El Triángulo de las Bermudas
The most challenging wave pool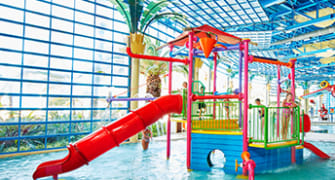 Junior Body Slides
Immerse yourself in a world of fun

Minimum height accompanied 1.00 m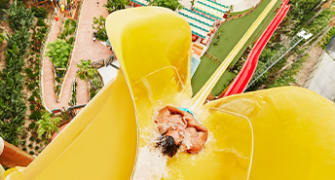 King khajuna
The wildest aquatic free fall in the Caribbean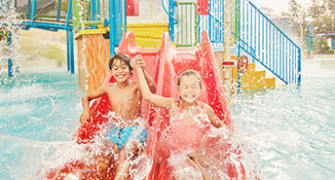 La Laguna De Woody
A paradise to splash around and laugh!

Minimum height accompanied: no minimum height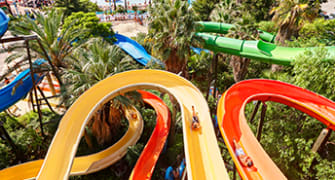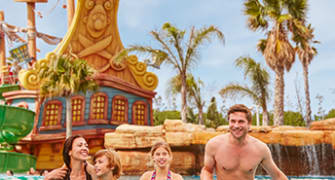 Playa Paraiso
A dream break with Caribbean flair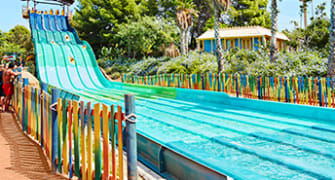 Rapid Race
Let the water race begin!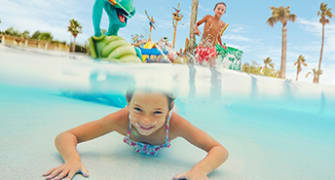 Sesamo Beach
A paradise for the little ones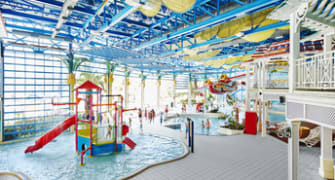 Zona Indoor
Minimum height accompanied: no minimum height