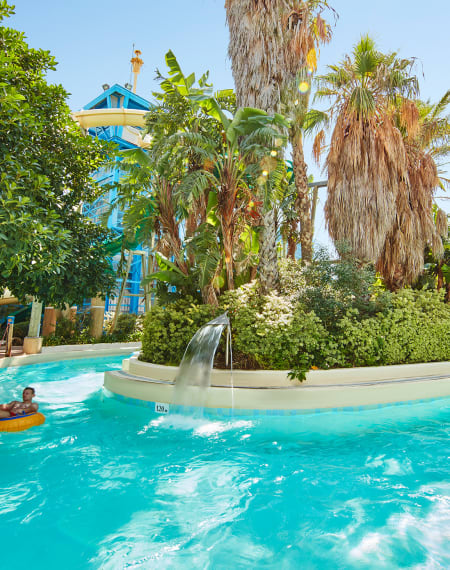 El Río Loco, let yourself go with the flow
General information
April opening times

April opening times

Opening times not available

April exceptional opening times

April exceptional opening times

No exceptional opening times

May opening times

May opening times

Opening times not available

May exceptional opening times

May exceptional opening times

No exceptional opening times
April opening times
April opening times
Opening times not available
April exceptional opening times
April exceptional opening times
No exceptional opening times
May opening times
May opening times
Opening times not available
May exceptional opening times
May exceptional opening times
No exceptional opening times
A journey full of refreshing challenges!
Face the raging current of El Río Loco at PortAventura Caribe Aquatic Park and show everyone that you are the bravest pirate of the whole Caribbean Sea. Dare to enjoy almost 1500 metres of a journey that winds around the entire park.


In this fun-filled and surprising journey through PortAventura's El Río Loco you will come across screens of falling water, invigorating vapours, pressurised jets, unexpected bubbles and, above all, many cross-currents. Grab your float and dive into the most refreshing voyage ever by taking on the adventurous crossing of El Río Loco at PortAventura.

With four exits and entrances to the attraction, you can use the river to quickly cross to the other side of PortAventura Caribe Aquatic Park, if you're brave enough to take on the raging waters filled with surprises along the way.
Read more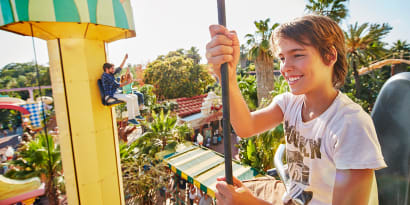 Explore other attractions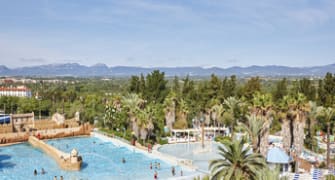 Bahama Beach
Relax to the max in the water park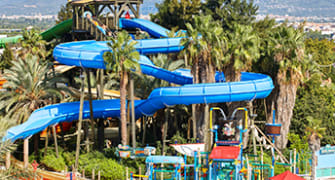 Barracudas
Minimum height accompanied: no minimum height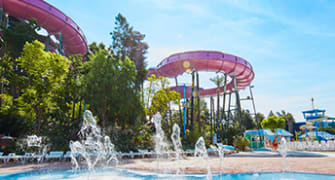 Cayo Cookie
All aboard! Dive into a space full of fun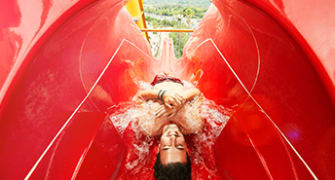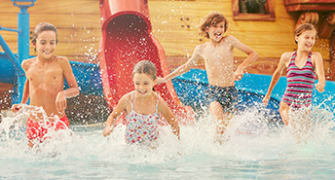 El Galeón Pirata
Fun on board the most majestic ship ever known!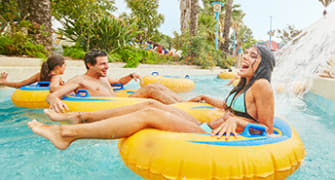 El Río Loco
Let yourself go with the flow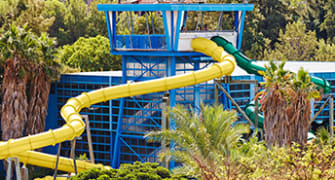 El Tifon
Two slides, double the fun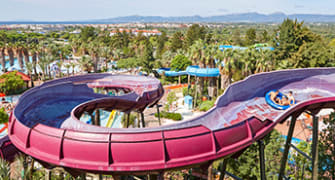 El Torrente
The most exciting rafting in the Caribbean

Minimum height accompanied: no minimum height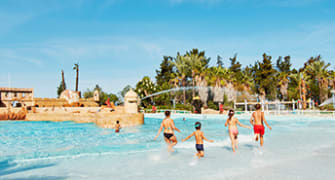 El Triángulo de las Bermudas
The most challenging wave pool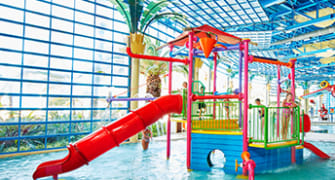 Junior Body Slides
Immerse yourself in a world of fun

Minimum height accompanied 1.00 m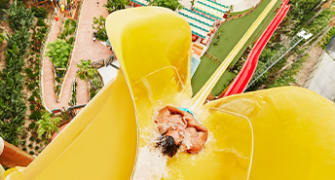 King khajuna
The wildest aquatic free fall in the Caribbean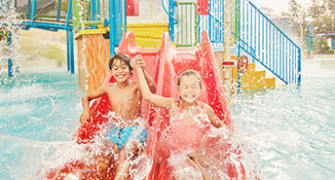 La Laguna De Woody
A paradise to splash around and laugh!

Minimum height accompanied: no minimum height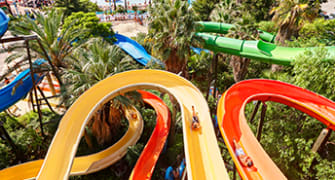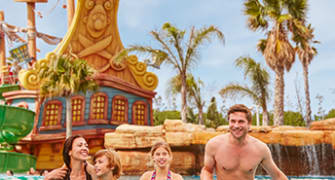 Playa Paraiso
A dream break with Caribbean flair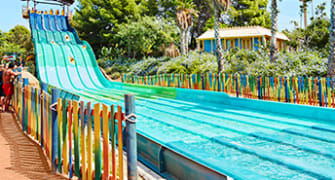 Rapid Race
Let the water race begin!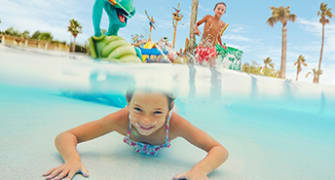 Sesamo Beach
A paradise for the little ones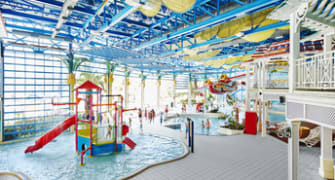 Zona Indoor
Minimum height accompanied: no minimum height