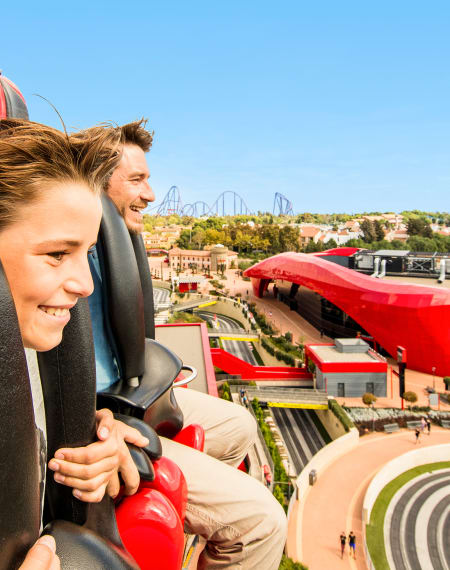 Minimum height to ride alone: 1.40 mMinimum height to ride with an adult: 1.30 mMaximum height: 1.95 m
Thrill Towers: bounce-back tower and fun machine
General information
April opening times

April opening times

Mon - Sun 10:30h - 16:00h

April exceptional opening times

April exceptional opening times

No exceptional opening times

May exceptional opening times

May exceptional opening times

No exceptional opening times

Accessibility

Accessibility

Exclusive access for people with disabilities and reduced mobility
April opening times
April opening times
Mon - Sun 10:30h - 16:00h
April exceptional opening times
April exceptional opening times
No exceptional opening times
May exceptional opening times
May exceptional opening times
No exceptional opening times
Accessibility
Accessibility
Exclusive access for people with disabilities and reduced mobility
From Ferrari Land to the sky
Feel the movement of genuine Ferrari engine pistons under your skin. Experience movement in two directions as you are launched first upwards towards the sky before descending back down towards the ground again.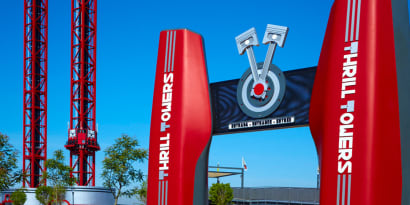 Upgrade your Thrill Towers experience
Take advantage of all the benefits that PortAventura World offers so that you can live this experience to the max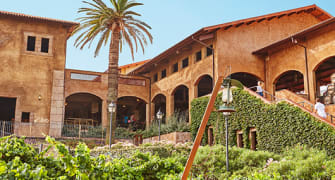 Fast access to Thrill Towers
Enter through the Express access and enjoy Thrill Towers before everyone else!
Explore other attractions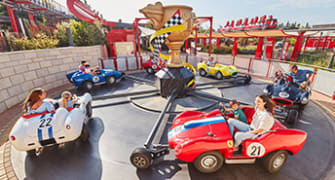 Champions Race
Hold on tight around the bends

Minimum height accompanied 0.90 m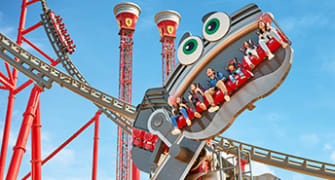 Crazy Pistons
Minimum height accompanied 1.20 m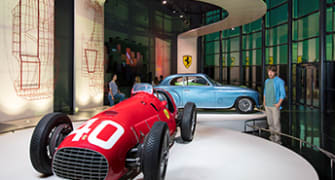 FerrariLand Gallery
Discover the Ferrari legend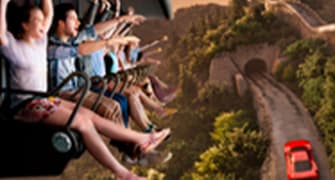 Flying Dreams
Where dreams of flying become a reality

Minimum height accompanied 1.00 m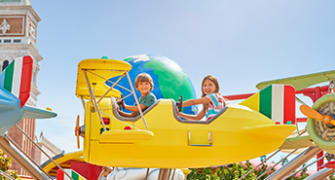 Flying Race
A race through the skies of Ferrari Land

Minimum height accompanied: no minimum height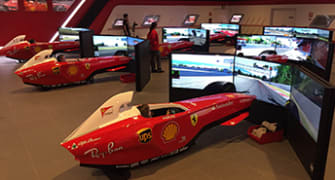 Junior Championship
A circuit for the little ones

Minimum height accompanied 0.90 m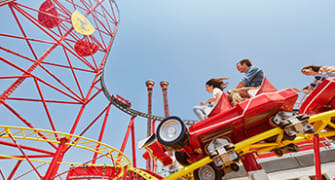 Junior Red Force
Your first Ferrari experience

Minimum height accompanied 0.95 m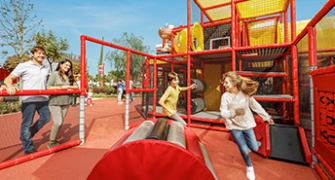 Kids Podium
The most fun slides. Made-to-measure adventure!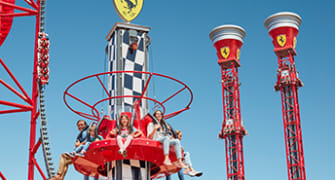 Kids Tower
Excitement tailored to the little ones

Minimum height accompanied 1.00 m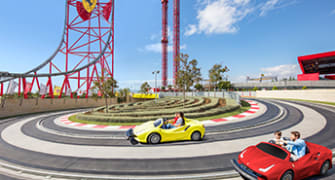 Maranello Grand Race
Minimum height accompanied 1.00 m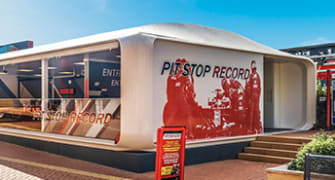 Pit Stop Record
Welcome to the most fun boxes

Minimum height accompanied 1.10 m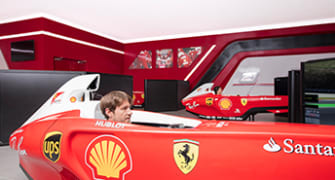 Pole Position Challenge
The authentic F1 simulator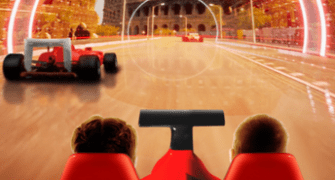 Racing Legends
A Ferrari-style experience. Fasten your seatbelt!

Minimum height accompanied 1.10 m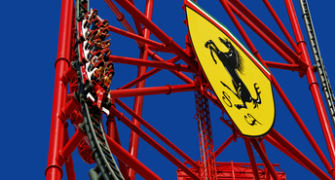 Red Force
From 0 to 180 km/h in only 5 seconds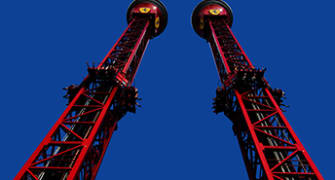 Torre Caida Libre
Free fall tower and 55 metres of pure adrenaline

Minimum height accompanied 1.30 m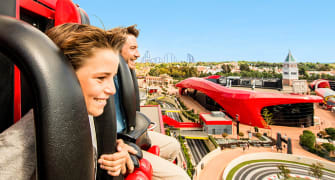 Torre Rebote
Bounce-back tower, a fun machine

Minimum height accompanied 1.30 m