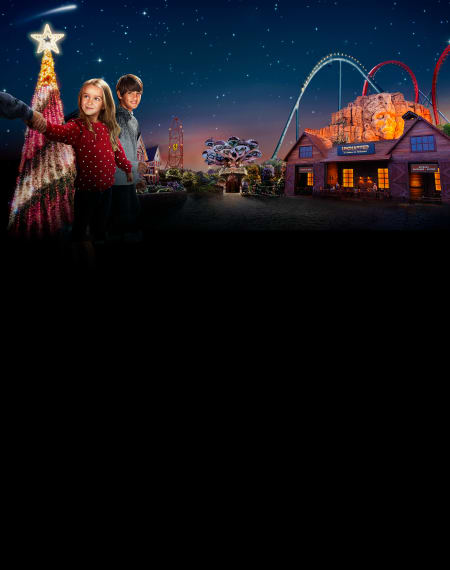 Hotel + Tickets from €63 per pers./night*

When to book? Between 6 November 2023 and 1 January 2024.

When to travel? On specific dates between 6 November 2023 and 4 January 2024.

Unlimited access to PortAventura Park

One day in Ferrari Land per person
Make this Christmas last a lifetime
Make this Christmas last a lifetime
Celebrate this Christmas in an unforgettable hotel!
The most incredible Christmas has arrived at PortAventura World and there is no better place to celebrate it than in one of our hotels full to the brim with excitement and adrenaline!

Book your Hotel + Tickets from €63 on an accommodation only board basis and have fun watching our classic Christmas shows, but also some new arrivals full of magic and fun, like Christmas Dream and Magic Show.
Who wants to experience the same Christmas again and again when you can experience one that you will remember for the rest of your life?Come and create unforgettable memories at the most adventurous Christmas.
Read more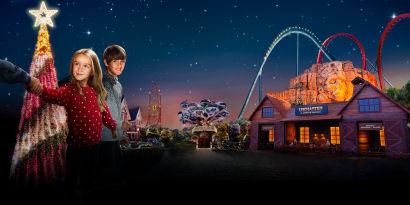 How many days can I access the parks?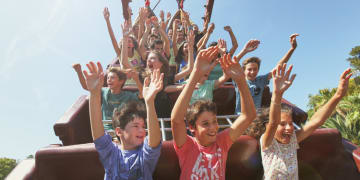 1 night
2 nights
3 nights
2 days
3 days
4 days
1 day
1 day
1 day
Caribe Aquatic Park
-
You can buy discounted tickets on the days that you are staying at the hotel
Here we show you an example of how many days you can access the parks according to how long you're staying in our hotels. The more nights you stay, the more days of access you'll have to our parks!
Discover our hotels
Enjoy an immersive experience in our parks and our hotels, located in the same resort, so you don't miss a thing!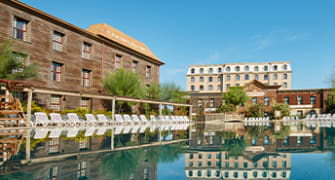 With direct access to the park through the Far West area, at this hotel you can feel like a real Wild West cowboy or cowgirl
Located in PortAventura World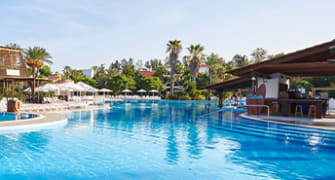 This hotel will dazzle you with its spectacular gardens, its exotic nature, and the beauty of a traditional Mexican colonial-style hacienda.
Located in PortAventura World
Price per person and night in a Standard room occupied by two adults, accommodation only board basis, for the following hotels and dates:

- Hotel El Paso 4*: November 2023: 5, 6, 7, 8. January 2024: 4.
- Hotel Gold River 4*: November 2023: 13, 14, 15, 16, 20, 21, 22, 23. December 2023: 11, 12, 13, 14, 18, 19, 20.
The price from €63 is limited to a maximum of 20 rooms per date during the validity period for bookings made until 01/01/2024.
According to the parks' opening dates and times, stays include unlimited access to PortAventura Park and one day in Ferrari Land per person during the stay.
Children are aged between 2 and 12 years old.
Adults are aged 13 years and over.
Free accommodation for children under 2 years old.
See supplements for extra guests staying in the room and other board bases.
Bookings made by telephone or by e-mail through the PortAventura booking centre will incur an administrative fee of €8 per booking.