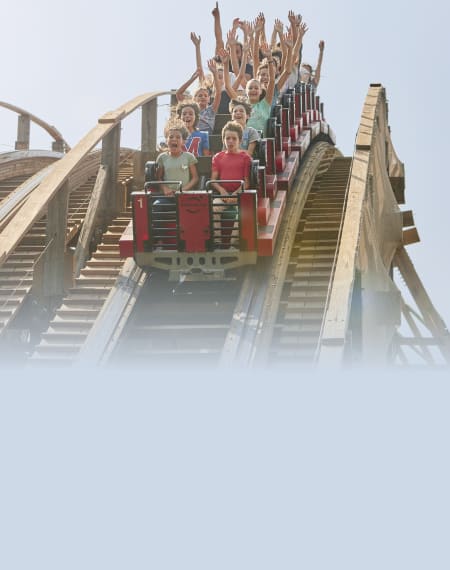 1-day tickets to PortAventura Park from €25/pers.

When to buy? From 19 October 2023 until 7 January 2024

When to travel? From 19 October 2023 until 7 January 2024

Groups must include at least 10 paying guests. 1 free admission for every 20 paying visitors.

Ideal for anyone who loves sharing exciting experiences with friends
Making memories… is better with friends and family! Discover the best price for groups
Making memories… is better with friends! Discover the best price for groups
Call up 10 of your friends and enjoy the best price! An adrenaline rush is waiting for you!
If there's a place in the world that's perfect to enjoy with family and friends, it's definitely PortAventura World.

Because when you get on the wildest rides surrounded by your loved ones, the sensations that you feel, all that speed and adrenaline, increase by tenfold!
So together with your group of 10 or more people, come to PortAventura World until the end of the year at the best price for groups, from €25 per ticket!

Together you'll make memories that you'll never forget!
Read more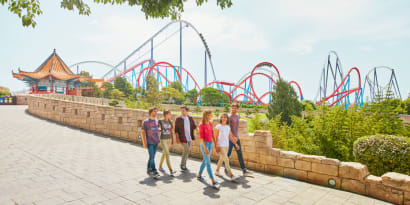 Choose your experience
The best emotions, in the best parks. Don't miss out!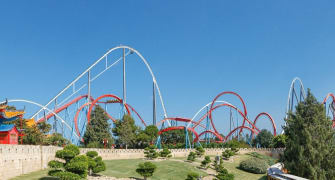 PortAventura Park
A fascinating journey around the most wonderful places in the world
40 attractions for the whole family
Prices valid for the 2023 season, according to the parks' opening calendar. Rates and opening dates subject to change.
21% VAT included.
Offer limited to a maximum quota of 1,000 tickets.
Adult: 18-59 years old / Youth: 12-17 years old / Junior: 4-11 years old / Senior: 60+ years / Children 0-3 years: free entry
Group bookings must be made online prior to the visit.
Access per day will be the same for the whole group.
You can check terms and conditions and rates for other types of tickets here.

If you have any questions, you can contact us by email at grupos.parque@portaventura.es.
How many days can I access the parks?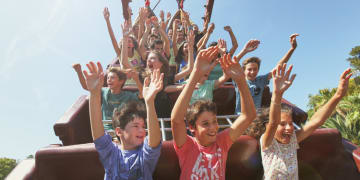 1 night
2 nights
3 nights
2 days
3 days
4 days
1 day
1 day
1 day
Caribe Aquatic Park
-
You can buy discounted tickets on the days that you are staying at the hotel
Here we show you an example of how many days you can access the parks according to how long you're staying in our hotels. The more nights you stay, the more days of access you'll have to our parks!