When to book? Until 26 March 2023.

When to travel? See dates shown in the terms and conditions.

Discover a Carnival that is more adventurous than ever before

Experience the Carnival of Carnivals.
An unforgettable party with tickets from €40
An unforgettable party with tickets from €40
A Carnival like you've never experienced it before
The Carnivals of Rio de Janeiro and Venice join to create the Carnival of PortAventura World to bring you a party the likes of which have never been seen before. And from only €40!


Street entertainment, parades of troupes, batucadas… Everything your body needs so that you can experience a Carnival that you'll always remember.

Select the date of the visit during the purchase process and experience the most joyful party in a completely different way.

Remember that PortAventura World's Carnival is held from 17 February to 26 March.

Are you ready to give it everything you've got? We're already waiting for you!


Read more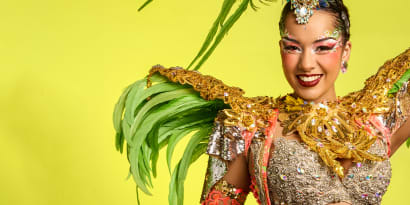 Choose your experience
The best emotions, in the best parks. Don't miss out!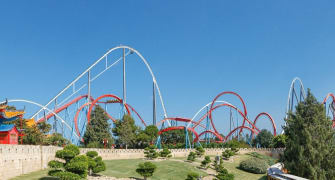 PortAventura Park
A fascinating journey around the most wonderful places in the world
40 attractions for the whole family
Discover the new PortAventura World Carnival.