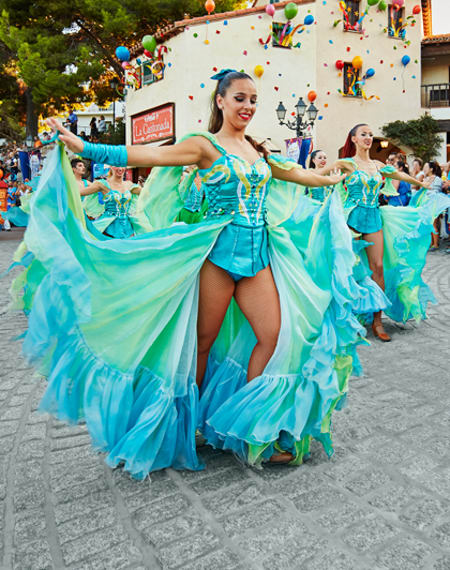 Carnival street entertainment: you'll never stop dancing!
Each dance is a new adventure
A carnival without music, dancing, and surprises isn't a carnival at all. And since at PortAventura World we want you to experience the best Carnival, we have prepared all kinds of street entertainment so that you can dance when you least expect it, surprising you in every corner of the park.
Enjoy the Bandarra Street Orkestra and the batucadas, the Venetian stilt walkers, the troupe parades, and the retro hits played by DJs, among many more surprises, so that you don't miss the joy of the most fun party of the year.

Practise your best moves and get ready to give it your all!
Read more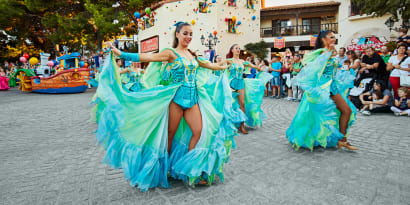 Explore other shows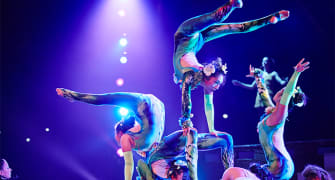 Aires de Carnaval
PortAventura Park. China, in the Gran Teatro Imperial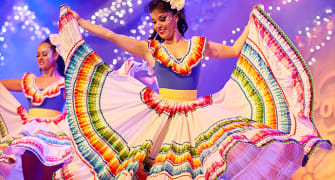 Viva Carnaval
PortAventura Park. México, in La Cantina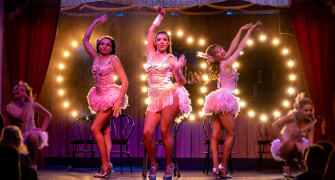 La Reina del Carnaval
PortAventura Park. Far West, in the Long Branch Saloon
Magic Carnaval
PortAventura Park. Far West, in the Long Branch Saloon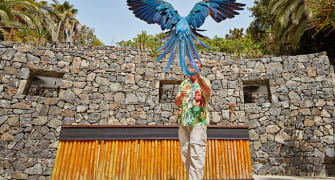 Aves del Paraíso
PortAventura Park. Polynesia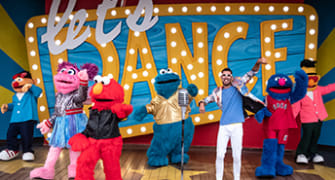 Let's Dance
PortAventura Park. SésamoAventura