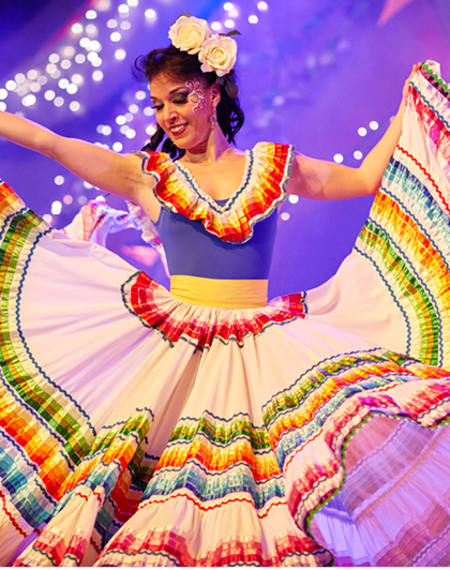 Viva Carnaval: a party filled with rhythm
General information
February opening times:

February opening times:

Except:

18/02 and 19/02: 13h - 14h - 15h

Accessibility

Accessibility

Exclusive access for people with disabilities and reduced mobility
February opening times:
February opening times:
Except:

18/02 and 19/02: 13h - 14h - 15h
Accessibility
Accessibility
Exclusive access for people with disabilities and reduced mobility
A great party with Mexican food. Could you ask for more?
Carnival also arrives at La Cantina in PortAventura Park. And it does it in style, with the best beats and songs while you savour a delicious Mexican menu.
A great party in which the singer and the dancers will amuse you and show you a unique Carnival where you'll want to get up and join the party. And there will be many more surprises that you will only discover if you join the party!

Ándale! La Cantina is waiting to give you an unforgettable Carnival.
Read more