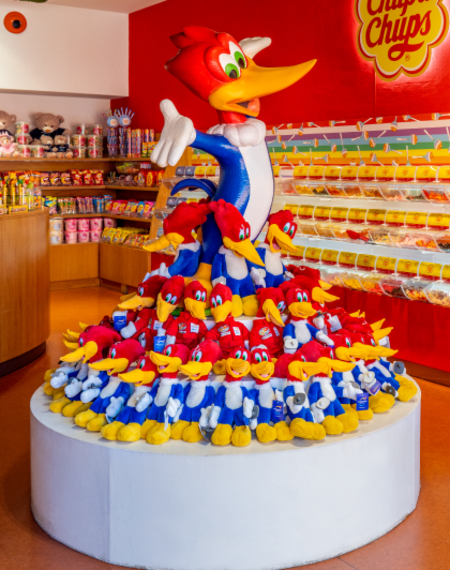 PortAventura Park: Mediterrània

Cash, card, and hotel key card

Chocolates and sweets that awaken happiness
General information
A must-have:

A must-have:

Chocolates and gummy bears to sweeten the mood

Ideal for:

Ideal for:

People with a sweet tooth
A must-have:
A must-have:
Chocolates and gummy bears to sweeten the mood
Ideal for:
Ideal for:
People with a sweet tooth
There's nothing better than your favourite treats to bring back sweet memories of your visit
Have you ever dreamed of a world full of sweets and goodies? Well, it really exists! At Cal Caramel you will find an infinite assortment of sweets where the most difficult task is to choose what you want.


A dream come true! We are waiting for you with the sweetest experience.
Read more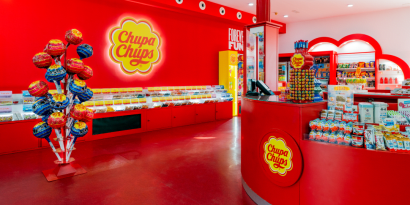 Explore other stores
Discover all you can find in the stores scattered around PortAventura World's worlds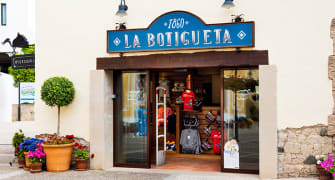 La Botigueta
PortAventura Park. Mediterrània

Cash, card, and hotel key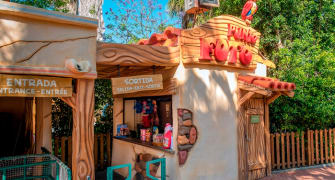 Fotografia La Granja de Elmo
PortAventura Park. SésamoAventura

Cash, card, and hotel key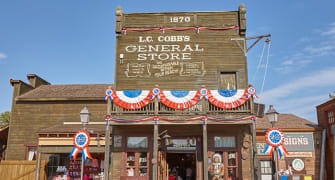 General Store
PortAventura Park. Far West

Cash, card, and hotel key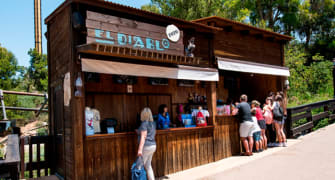 Fotografia El Diablo Tren de la Mina
PortAventura Park. México

Cash, card, and hotel key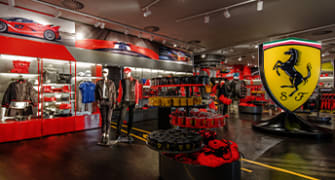 Ferrari Land Store
Cash, card, and hotel key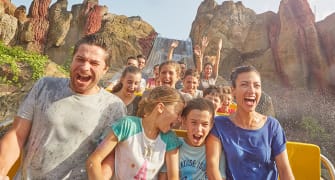 Fotografia Tutuki Splash
PortAventura Park. Polynesia

Cash, card, and hotel key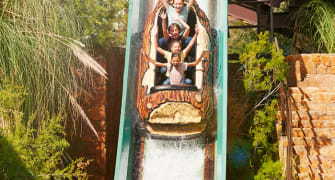 Fotografia Silver River Flume
PortAventura Park. Far West

Cash, card, and hotel key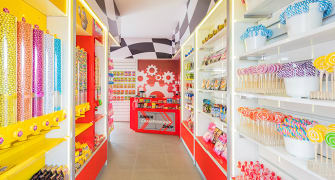 Junior Championship Shop
Cash, card, and hotel key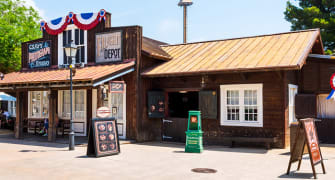 Flys Photograph Studio
PortAventura Park. Far West

Cash, card, and hotel key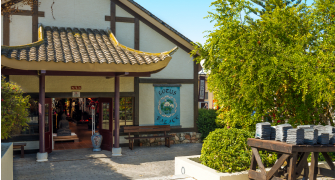 Lotus Palace
Cash, card, and hotel key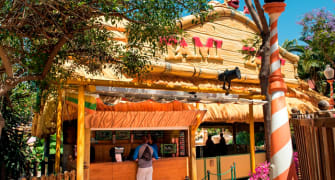 Fotografia Tami Tami
PortAventura Park. SésamoAventura

Cash, card, and hotel key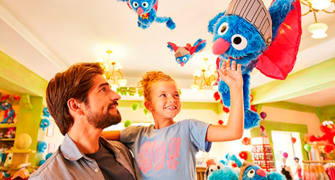 Chikitienda
PortAventura Park. SésamoAventura

Cash, card, and hotel key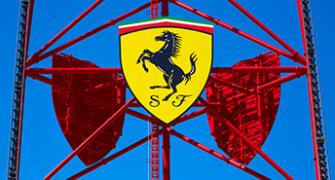 Red Force Photo Ride
Cash, card, and hotel key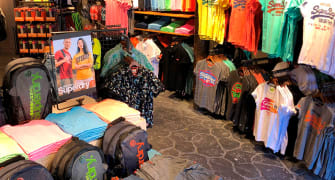 Superdry
PortAventura Park. Polynesia

Cash, card, and hotel key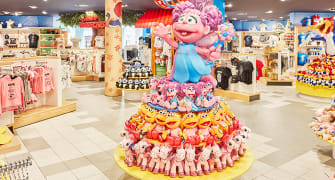 Records de PortAventura
PortAventura Park. Mediterrània

Cash, card, and hotel key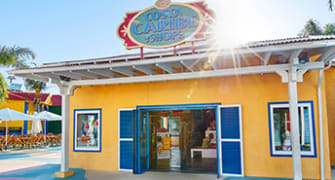 Portaventura Caribe Shop
Cash, card, and hotel key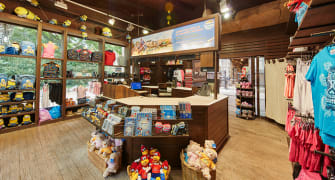 Hurakan Condor Shop
PortAventura Park. México

Cash, card, and hotel key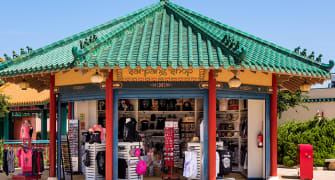 Sarpang Shop
Cash, card, and hotel key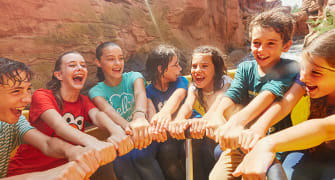 Fotografia Grand Canyon Rapids
PortAventura Park. Far West

Cash, card, and hotel key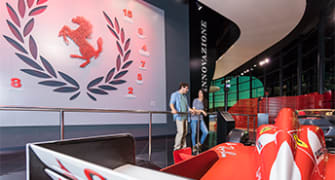 Photo Gallery
Cash, card, and hotel key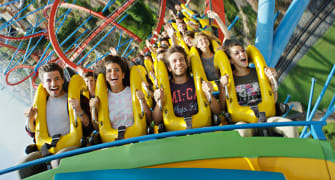 Fotografia Dragon Khan
Cash, card, and hotel key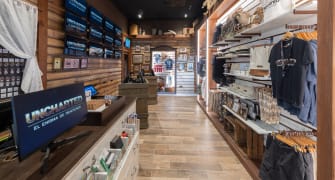 Uncharted Depot
PortAventura Park: Far West

Cash, card, and hotel key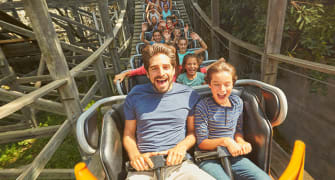 Fotografia Tomahawk
PortAventura Park. Far West

Cash, card, and hotel key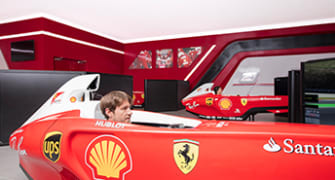 Pole Position Challenge
The authentic F1 simulator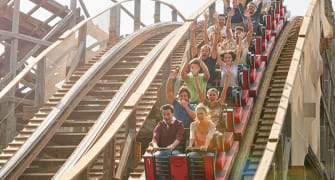 Fotografia Stampida
PortAventura Park. Far West

Cash, card, and hotel key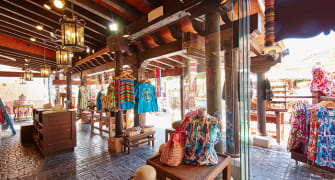 Tianguis
PortAventura Park. México

Cash, card, and hotel key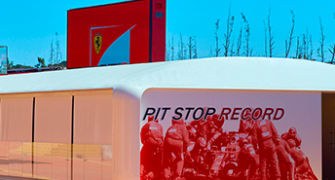 Photo Pit Stop
Cash, card, and hotel key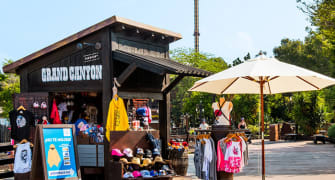 Grand Canyon Rapids Shop
PortAventura Park. Far West

Cash, card, and hotel key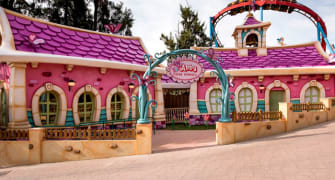 Abby Star Studio
PortAventura Park. SésamoAventura

Cash, card, and hotel key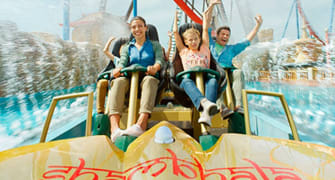 Timbu Photo Ride
Cash, card, and hotel key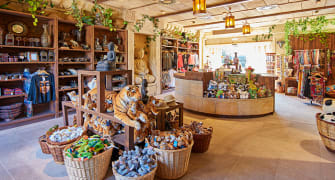 Kambuha
Cash, card, and hotel key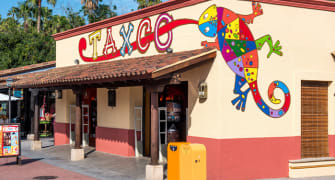 Taxco
PortAventura Park. México

Cash, card, and hotel key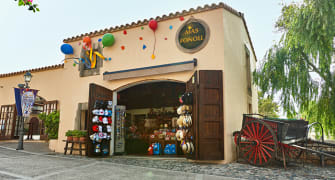 Mas Fonoll
PortAventura Park. Mediterrània

Cash, card, and hotel key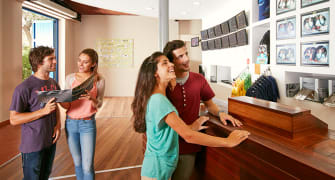 Fotografia Furius Baco
PortAventura Park. Mediterrània

Cash, card, and hotel key