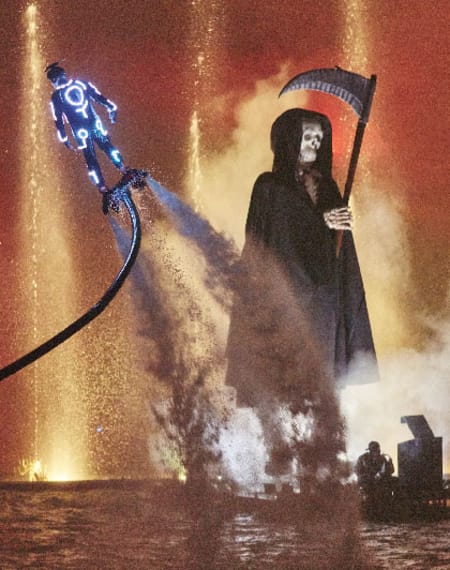 Horror en el Lago: monsters rise up from the murky waters
General information
Opening times until 13 November:

Opening times until 13 November:

Saturdays: 20h
Sundays: 20h

Read more

Accessibility

Accessibility

Access for people with disabilities and reduced mobility
Discover the most spectacular cursed waters
They say that, when Halloween night falls, a mysterious aura falls upon the fabulous Mediterrània lake. And it's true. When darkness descends on PortAventura World, a series of phenomena takes place in these seemingly calm waters.

Dark skeletons appear out of nowhere to skim across the waters together with other bloodcurdling creatures in a show full of music, fire, water jets, and pyrotechnics.
Witness a show full of constant surprises and a nail-biting ending that will make you shriek with delight.
Read more