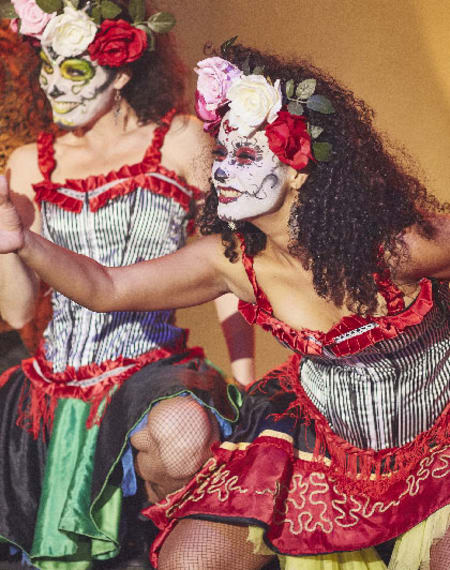 El Día de los Muertos: dances to revive everyone
General information
Opening times until 13 November:

Opening times until 13 November:

13h - 14h - 15h
Fridays: closed

Accessibility

Accessibility

Exclusive access for people with disabilities and reduced mobility
Opening times until 13 November:
Opening times until 13 November:
13h - 14h - 15h
Fridays: closed
Accessibility
Accessibility
Exclusive access for people with disabilities and reduced mobility
The living dead dance just for you
This Halloween, the dead come back to life and let themselves get carried away by the rhythms of traditional Day of the Dead music.


Discover audacious routines performed by the best dancers while you enjoy the great voice of a live singer.

Visit La Cantina and experience a performance that brings even the dead to life.
Read more