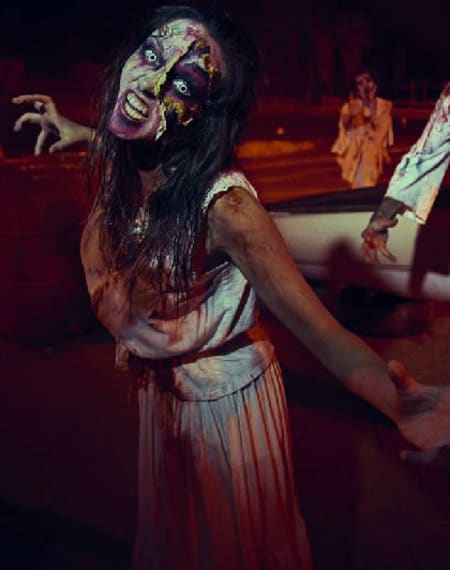 La Isla Maldita: terror in paradise
General information
December opening times:

December opening times:

Opening times not available

Age restrictions

Age restrictions

12 years old if accompanied by an adult, and 14 years old to access alone
December opening times:
December opening times:
Opening times not available
Age restrictions
Age restrictions
12 years old if accompanied by an adult, and 14 years old to access alone
The passage where pirates see you as a treasure to be taken
Set foot on this mysterious Caribbean island and come face-to-face with the ghostliest pirates, who will try to claim you as their most precious treasure.


Cover more than 1000 metres on foot while you experience many bloodcurdling moments and fight your way out of the different areas. You'll need to dodge all kinds of dangers and characters, such as the castaways who have taken over this place.

A unique Halloween experience that is only suitable for our bravest visitors. With more than 90 characters along the way, you'll be living a nightmare that wouldn't be out of place in a movie, in the heart of Caribe Aquatic Park.

To access you can buy your ticket for €12/person.
Read more