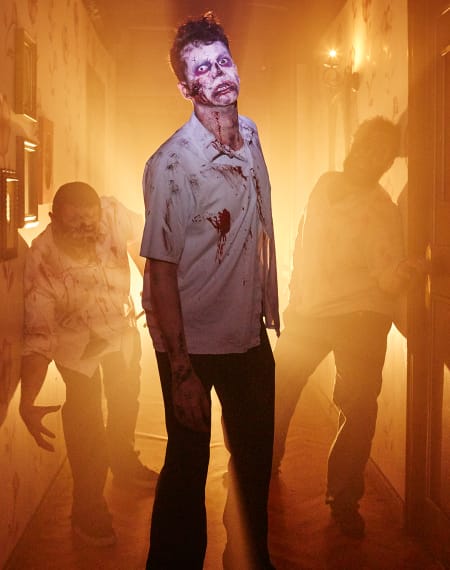 REC© Experience, discover another level of fear
General information
April opening times

April opening times

Park closes at 18h: 11:30h - 14h and 15:30h - 18h
Park closes at 19h and 20h: 12h - 14:30h and 16h - 18:30h

April exceptional opening times

April exceptional opening times

May opening times

May opening times

Park closes at 18h: 11:30h - 14h and 15:30h - 18h
Park closes at 19h, 20h or 22h: 12h - 14:30h and 16h - 18:30h
Closed: Tuesdays

May exceptional opening times

May exceptional opening times

No exceptional opening times

Minimum age

Minimum age

12 years accompanied and 14 years alone

Accessibility

Accessibility

Exclusive access for people with disabilities and reduced mobility
April opening times
April opening times
Park closes at 18h: 11:30h - 14h and 15:30h - 18h
Park closes at 19h and 20h: 12h - 14:30h and 16h - 18:30h
April exceptional opening times
April exceptional opening times
May opening times
May opening times
Park closes at 18h: 11:30h - 14h and 15:30h - 18h
Park closes at 19h, 20h or 22h: 12h - 14:30h and 16h - 18:30h
Closed: Tuesdays
May exceptional opening times
May exceptional opening times
No exceptional opening times
Minimum age
Minimum age
12 years accompanied and 14 years alone
Accessibility
Accessibility
Exclusive access for people with disabilities and reduced mobility
The longest enclosed walk of its kind in Europe, thanks to Filmax!
Don't miss out on this year's Halloween and one of its most famous and spine-chilling passages of terror: REC® EXPERIENCE; the longest enclosed walk of its kind in Europe, thanks to Filmax. Live through a unique experience and the most terrifying moments from the famous REC© series of horror films in this passage of terror, exclusive to PortAventura World. Be daring and courageous to survive the REC® EXPERIENCE. A passage where the most terrifying characters inspired by the REC© film series emerge from the darkness to walk amongst you in a setting that recreates the most famous scenes from the REC© films. You'll try to dodge their advances but be warned, they're not going to let you go that easily. 5-star terror!


Effects so spectacular that you will not want to go back in. Moments of real panic that can only be experienced in this unique passage, and that will take you to the very edge of terror. Disorientating laser effects and large cinema screens will transport you to the most terrifying moments of REC® EXPERIENCE and make you feel real fear straight out of your favourite horror series. You will be pursued by monsters and the 15 minutes of this walk will seem like an eternity, like you're never going to get out, creating a real nightmare from which you cannot awaken. Embark on a creepy and exclusive journey where characters from the beyond will invoke chilling and terrifying sensations and moments of real panic. You will be dying to get out of the hell that is REC® EXPERIENCE.

For only €7, buy your ticket and discover the inexplicable fear of REC® EXPERIENCE in this passage created especially for Halloween at PortAventura. 350 metres of REC® EXPERIENCE, unique to PortAventura Park's Halloween. Don't be a coward and don't miss out, you'll be left completely speechless!
Read more
Explore other shows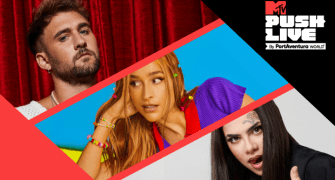 MTV Push Live
PortAventura Park. Far West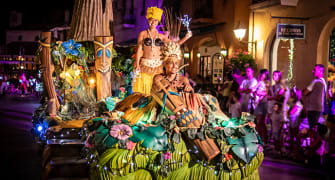 PortAventura Parade
PortAventura Park. Mediterrània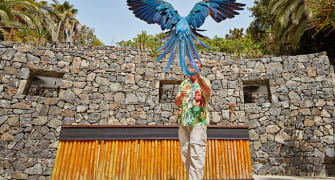 Aves del Paraíso
PortAventura Park. Polynesia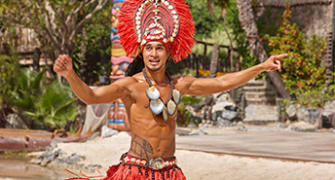 Aloha Tahití
PortAventura Park. Polynesia

For those who want to discover new cultures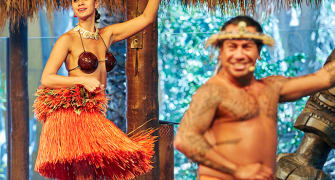 Pareos en Bora Bora
PortAventura Park. Polynesia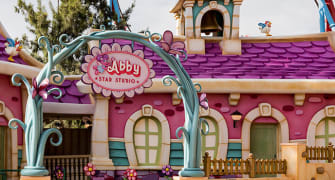 Abby Star Studio
PortAventura Park. SésamoAventura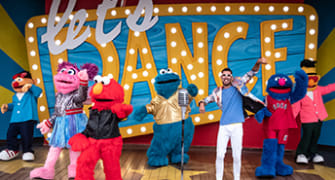 Let's Dance
PortAventura Park. SésamoAventura
Cuidemos el Planeta
PortAventura Park. SésamoAventura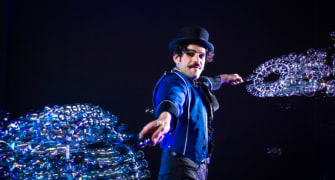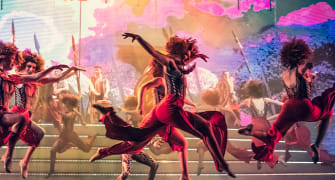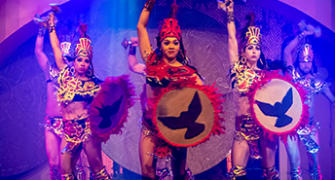 Fiesta Mexicana
PortAventura Park. México

For those who want to be entertained while they eat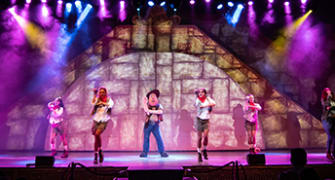 Las Aventuras de Tadeo Jones
PortAventura Park. México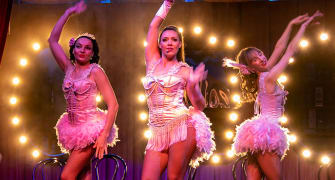 Can Can West
PortAventura Park. Far West

For lovers of dance and good music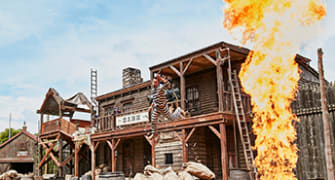 Bang Bang West
PortAventura Park. Far West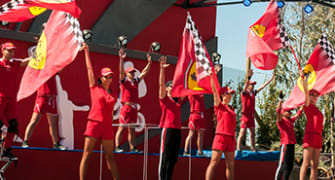 Acrobatic Show Ferrari Land
For drivers with a lot of pace