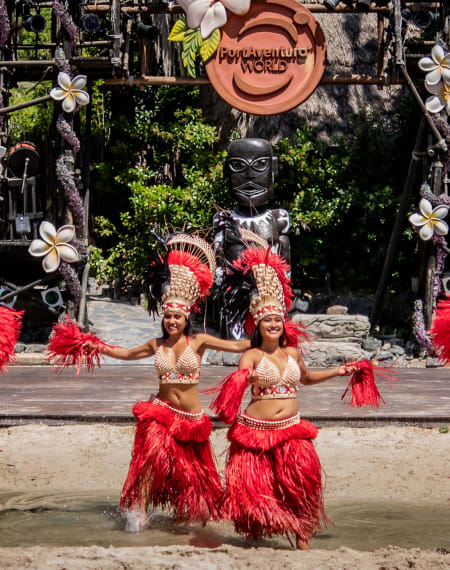 Aloha Tahití, discover the Polynesian dance of prosperity
General information
April opening times

April opening times

Park closes at 18h and 19h: 12h - 14:30h - 17h
Park closes at 20h: 12h - 15:45h - 17h - 18:15h

April exceptional opening times

April exceptional opening times

No exceptional opening times

May opening times

May opening times

Park closes at 18h and 19h: 12h - 14:30h - 17h
Park closes at 20h or 22h: 12h - 15:45h - 17h - 18:15h

May exceptional opening times

May exceptional opening times

No exceptional opening times

Accessibility

Accessibility

Exclusive access for people with disabilities and reduced mobility
April opening times
April opening times
Park closes at 18h and 19h: 12h - 14:30h - 17h
Park closes at 20h: 12h - 15:45h - 17h - 18:15h
April exceptional opening times
April exceptional opening times
No exceptional opening times
May opening times
May opening times
Park closes at 18h and 19h: 12h - 14:30h - 17h
Park closes at 20h or 22h: 12h - 15:45h - 17h - 18:15h
May exceptional opening times
May exceptional opening times
No exceptional opening times
Accessibility
Accessibility
Exclusive access for people with disabilities and reduced mobility
On the beach in Polynesia, a Polynesian ritual is held to invoke the gods
The islands of Polynesia are known for their beauty, beaches, dances and air of paradise. One of the most admired shows in PortAventura Park's Polynesia is Aloha Tahití. Make sure you pay close attention and don't miss out on any of the intricate details!

You are walking through the thick vegetation of its virgin jungles, when you finally step on the fine white sand of a beach in Tahiti. You come across the native Polynesians, who are preparing for an ancient ritual in which they invoke the gods to bring them peace and prosperity. Take a seat in the theatre and be amazed by the Polynesian folk dance show.

A few words of advice: if somebody invites you to the party, don't hesitate to join in. Get acquainted with one of PortAventura Park's most exotic and popular shows!


You will see incredible brightly-coloured costumes originating from the islands and skirts flowing with the movement of the typical ancestral ritual dance, which follows the rhythm of the kaina porentia music. All of this, added to an idyllic location, will make this a charming and unforgettable evening.

You will have a great time at Aloha Tahití, one of the shows in Polynesia with the most rhythm and joy, represented by dancers from the South Seas.

If your favourite PortAventura Park theme area is Polynesia, then discover all of the shows we have to offer. In Polynesia, you will find the educational Aves del Paraíso, where you can meet multiple species and discover their secrets.

Discover the jungles and the indigenous culture of Polynesia in PortAventura Park!
Read more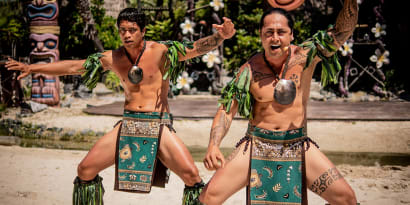 Explore other shows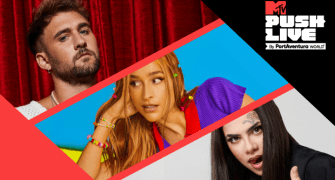 MTV Push Live
PortAventura Park. Far West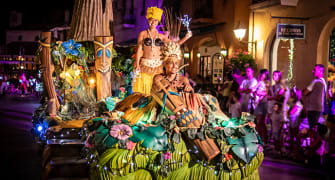 PortAventura Parade
PortAventura Park. Mediterrània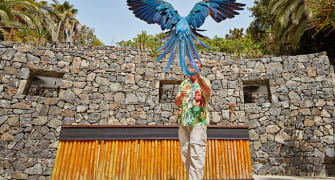 Aves del Paraíso
PortAventura Park. Polynesia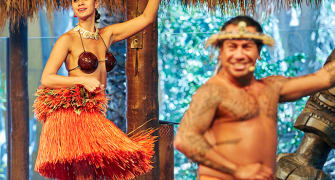 Pareos en Bora Bora
PortAventura Park. Polynesia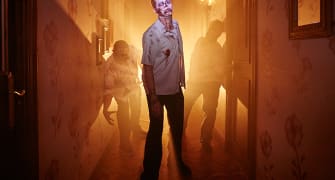 REC © Experience
PortAventura Park. Polynesia

For those who love a good scare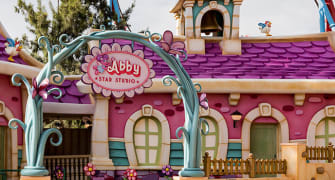 Abby Star Studio
PortAventura Park. SésamoAventura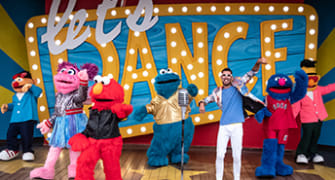 Let's Dance
PortAventura Park. SésamoAventura
Cuidemos el Planeta
PortAventura Park. SésamoAventura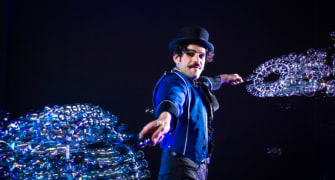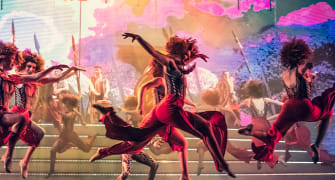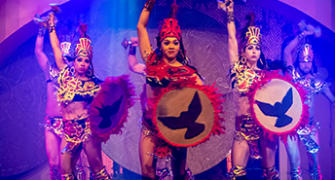 Fiesta Mexicana
PortAventura Park. México

For those who want to be entertained while they eat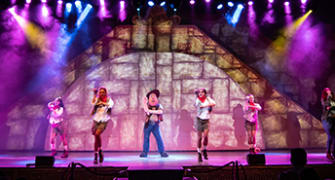 Las Aventuras de Tadeo Jones
PortAventura Park. México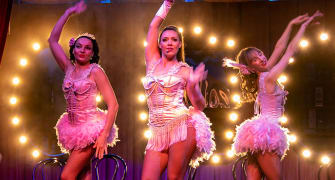 Can Can West
PortAventura Park. Far West

For lovers of dance and good music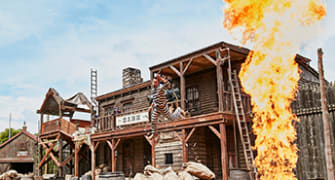 Bang Bang West
PortAventura Park. Far West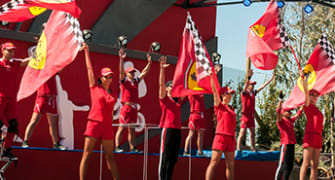 Acrobatic Show Ferrari Land
For drivers with a lot of pace