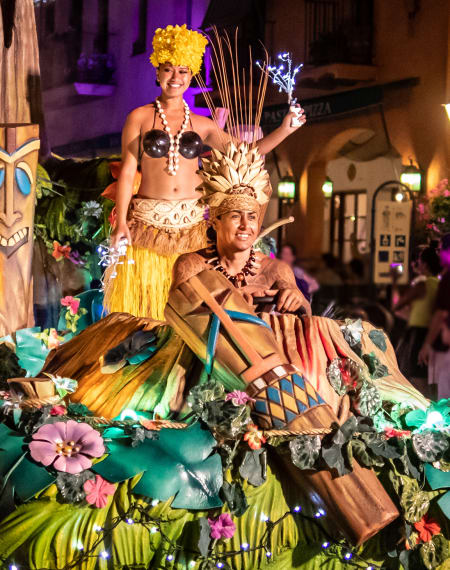 PortAventura Parade, enjoy your visit right down to the very last minute
General information
April opening times

April opening times

Park closes at 18h: 18h
Park closes at 19h: 18:40h
Park closes at 20h: 19:40h

April exceptional opening times

April exceptional opening times

No exceptional opening times

May opening times

May opening times

Park closes at 18h: 18h
Park closes at 19h: 18:40h
Park closes at 20h or 22h: 19:40h

May exceptional opening times

May exceptional opening times

No exceptional opening times

Accessibility

Accessibility

Exclusive access for people with disabilities and reduced mobility
April opening times
April opening times
Park closes at 18h: 18h
Park closes at 19h: 18:40h
Park closes at 20h: 19:40h
April exceptional opening times
April exceptional opening times
No exceptional opening times
May opening times
May opening times
Park closes at 18h: 18h
Park closes at 19h: 18:40h
Park closes at 20h or 22h: 19:40h
May exceptional opening times
May exceptional opening times
No exceptional opening times
Accessibility
Accessibility
Exclusive access for people with disabilities and reduced mobility
Join your favourite characters on a procession of floats
Just picture the scene, you've squeezed out the last few minutes of adrenaline on the rides before the end of your day in PortAventura Park, you've sung along with songs in the shows and you've tried the different foods in our worlds.

Now you're making your way towards the exit with your friends, reminiscing about your favourite parts of the day and as you approach Mediterrània you notice music in the air… that's right, the fun isn't over yet! The main avenue of the PortAventura Park fishing village will be filled with floats, colours, music, and our entire cast of artists accompanied by the park mascots: Woody, Bert, Ernie, Grover… A parade to put the finishing touch to a day filled with excitement.


In this parade, you will be able to see all the park characters in incredible floats along the Mediterrània avenue, dancing and celebrating the end of a fantastic day. Look out for the float with a SésamoAventura theme, where you can say goodbye to the resort's most colourful characters. Follow the rhythm of the music and say farewell to a day to remember in PortAventura Park.

A display of music and colour that you cannot miss; a perfect end to the party for the whole family!

Remember to take a look at the wide range of shows that PortAventura Park puts on for you every day, with incredible staging, eye-catching costumes, the best selection of music and, above all, first-rate artists who delight in each of their shows.

In addition, you can use the calendar in the official PortAventura World app to check show times and days, opening dates and times of the parks, consult the map, find out information about attractions, shops, and restaurants, book a table in your favourite restaurant, and even buy tickets! Available for iOS and Android smartphones and tablets.
Read more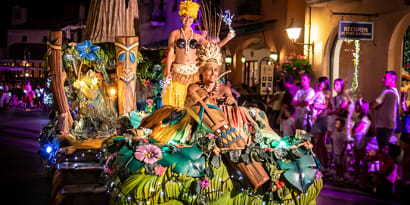 Explore other shows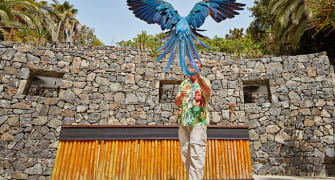 Aves del Paraíso
PortAventura Park. Polynesia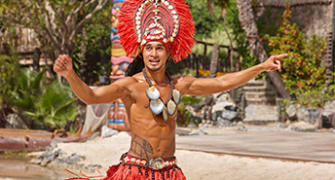 Aloha Tahití
PortAventura Park. Polynesia

For those who want to discover new cultures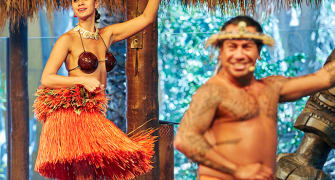 Pareos en Bora Bora
PortAventura Park. Polynesia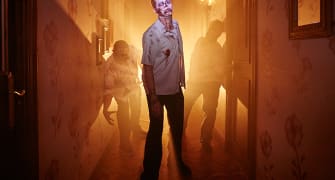 REC © Experience
PortAventura Park. Polynesia

For those who love a good scare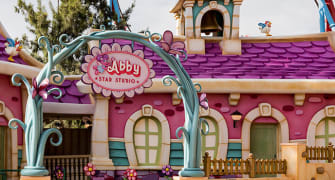 Abby Star Studio
PortAventura Park. SésamoAventura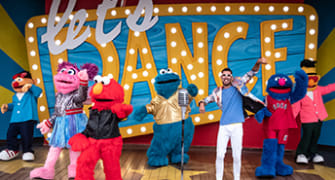 Let's Dance
PortAventura Park. SésamoAventura
Cuidemos el Planeta
PortAventura Park. SésamoAventura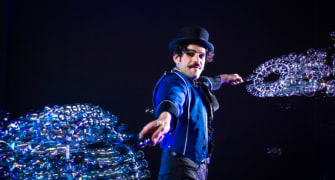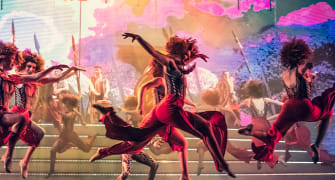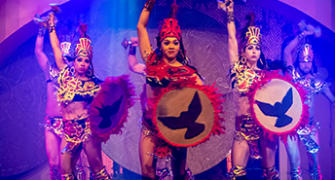 Fiesta Mexicana
PortAventura Park. México

For those who want to be entertained while they eat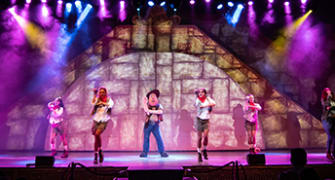 Las Aventuras de Tadeo Jones
PortAventura Park. México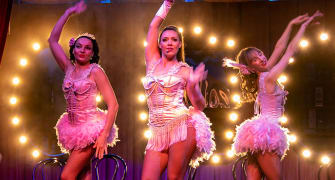 Can Can West
PortAventura Park. Far West

For lovers of dance and good music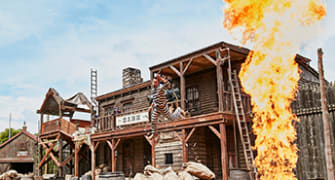 Bang Bang West
PortAventura Park. Far West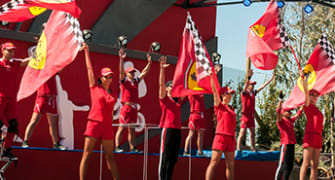 Acrobatic Show Ferrari Land
For drivers with a lot of pace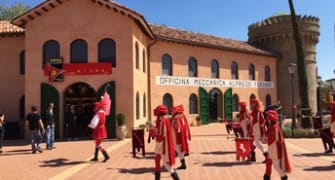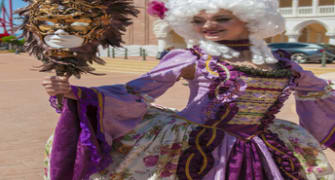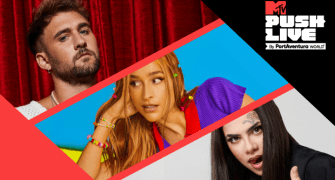 MTV Push Live
PortAventura Park. Far West