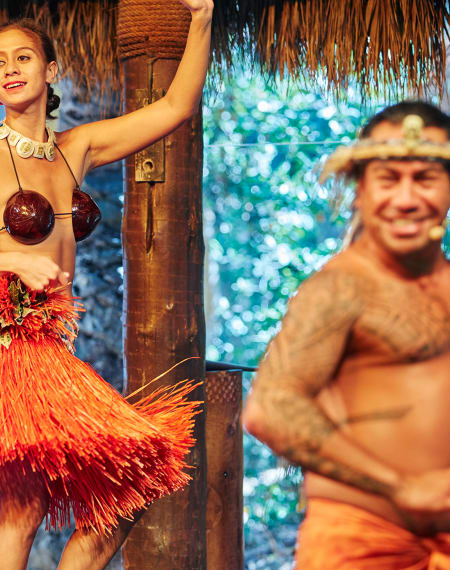 Pareos en Bora Bora: learn to dance Polynesian-style
General information
April opening times

April opening times

Opening times not available

April exceptional opening times

April exceptional opening times

No exceptional opening times

May opening times, from 30 May

May opening times, from 30 May

May exceptional opening times

May exceptional opening times

Accessibility

Accessibility

Exclusive access for people with disabilities and reduced mobility
April opening times
April opening times
Opening times not available
April exceptional opening times
April exceptional opening times
No exceptional opening times
May opening times, from 30 May
May opening times, from 30 May
May exceptional opening times
May exceptional opening times
Accessibility
Accessibility
Exclusive access for people with disabilities and reduced mobility
Learn how to wear a Polynesian sarong to the rhythm of our dancers
Whilst in Polynesia take a break to eat and sample some exotic foods. The music starts to play and the stage is filled with joy and rhythm. Accompany your meal with Polynesian dances. Some wear it as a skirt and others with a simple knot at the side.

Learn all the different ways to turn a simple beach sarong, adorned with multiple Polynesian prints, into various items of clothing. Would you wear one in the park? Tops, skirts, dresses, trousers, both for men and women.

Do you know how to wear a sarong? Our dancers will show you some tricks under the roof of an exotic hut surrounded by tropical gardens so you can learn how to put on a sarong in true Polynesian style.


After showing off their sarongs, our dancers will choose a member of the audience to dance with and teach them the traditional Polynesian dance. Will you be the lucky one to dance on stage with our artists? Take a break and stop off at Bora Bora to recharge your batteries. What better way to relax and enjoy typical Polynesian food?

Check the schedules for the shows of each PortAventura Park world on our notice board so you don't miss anything. In Polynesia, you will find the educational Aves del Paraíso, where you can meet multiple species and discover their secrets. The music of Aloha Tahití is perfect for dancing and will transport you directly to the Polynesian paradise.

In this themed world you will enter the jungle on board a barge, where a volcano lays dormant, waiting to wake up from its lethargy. Can you escape its fury? You will only be able to explore it if you climb on board Polynesia's star attraction, Tutuki Splash!

Don't wait any longer and experience a complete Polynesian adventure in PortAventura Park!
Read more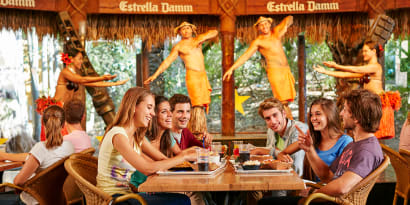 Explore other shows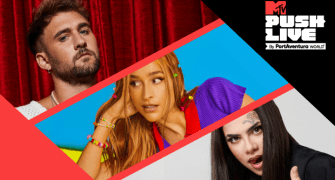 MTV Push Live
PortAventura Park. Far West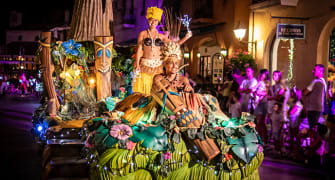 PortAventura Parade
PortAventura Park. Mediterrània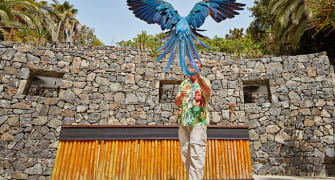 Aves del Paraíso
PortAventura Park. Polynesia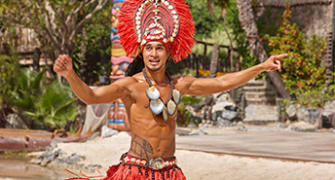 Aloha Tahití
PortAventura Park. Polynesia

For those who want to discover new cultures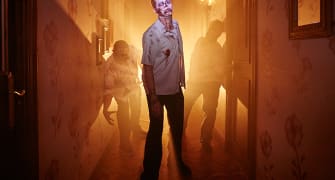 REC © Experience
PortAventura Park. Polynesia

For those who love a good scare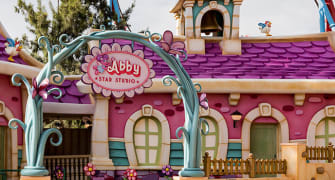 Abby Star Studio
PortAventura Park. SésamoAventura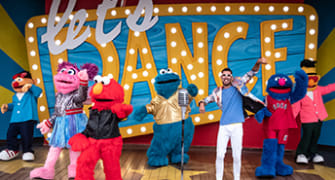 Let's Dance
PortAventura Park. SésamoAventura
Cuidemos el Planeta
PortAventura Park. SésamoAventura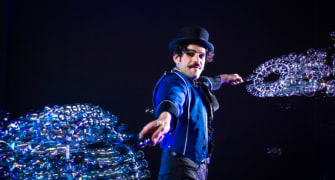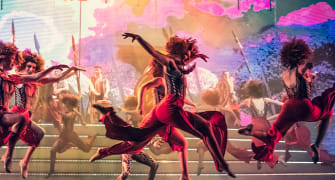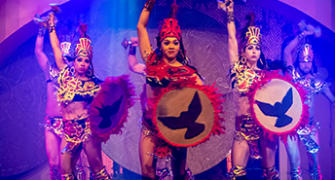 Fiesta Mexicana
PortAventura Park. México

For those who want to be entertained while they eat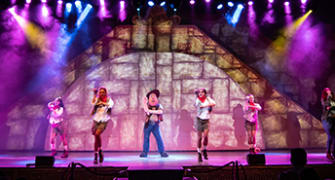 Las Aventuras de Tadeo Jones
PortAventura Park. México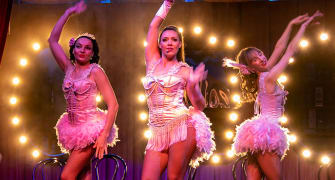 Can Can West
PortAventura Park. Far West

For lovers of dance and good music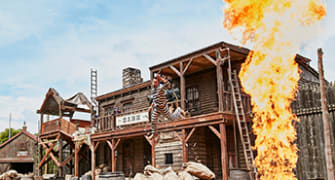 Bang Bang West
PortAventura Park. Far West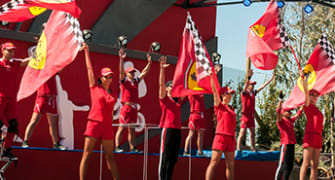 Acrobatic Show Ferrari Land
For drivers with a lot of pace