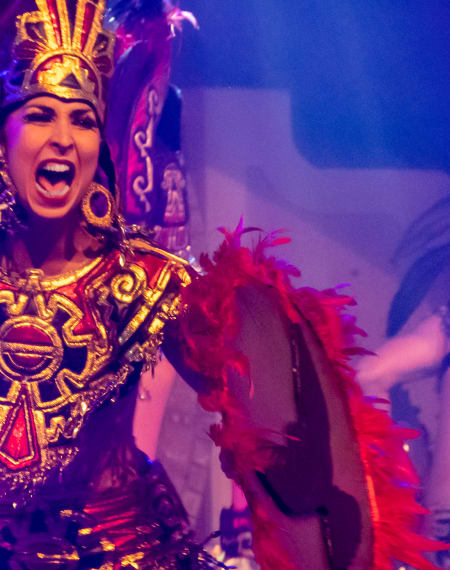 Fiesta Mexicana, a show to savour whilst dining in true Mexican style
General information
April exceptional opening times

April exceptional opening times

May opening times

May opening times

13h - 14h - 15h
Closed: Fridays

May exceptional opening times

May exceptional opening times

No exceptional opening times

Accessibility

Accessibility

Exclusive access for people with disabilities and reduced mobility

Accessibility

Accessibility

Exclusive access for people with disabilities and reduced mobility
April exceptional opening times
April exceptional opening times
May opening times
May opening times
13h - 14h - 15h
Closed: Fridays
May exceptional opening times
May exceptional opening times
No exceptional opening times
Accessibility
Accessibility
Exclusive access for people with disabilities and reduced mobility
Accessibility
Accessibility
Exclusive access for people with disabilities and reduced mobility
Mexican culture is closer than ever
Visit México and discover the ancient civilisation in which modern and ancient cultures coexist, as far back as the pre-Hispanic and colonial periods.

In the México theme area, you can go to La Cantina and enjoy the most indigenous show from Mexico. Inspired by a culture that combines elements from different periods, this live show will relive traditions from all of its eras. Mayan tradition and modernity come together in this show to show you its strength and ancestral beauty in the present day.


On with the show! You will be transported to the Mayan era and witness a fascinating civilisation where people inhabited a land full of mysteries and sacred places. In times of change, to obtain their predictions, they consulted the shamans, the sages who had a deep connection to the universe. The Mayans worshipped a great number of gods, but the most important for them was the god Kauil, master of fire, to whom they gave thanks for abundant harvests. Without him, the darkness would cover everything. We will witness a tribute to the god, with spectacular dances from the natives, ancestral costumes and ethnic rhythms brought to life by Mayan warriors.

Next, we see the other side of Mexico, with typical sombreros, tequila, cantinas, and lively music! And of course, we can't forget a fantastic live singer and Ranchera artists that will dazzle you. It's time to dance!

Be amazed by the spectacular nature of this performance, with colourful staging and a welcoming setting on the stage of La Cantina.

You can witness this journey through the history of Mexico while you taste typical dishes from its cuisine, such as nachos with guacamole, tacos, burritos, fajitas and much more!

Be a part of the happiness and laughter with dances, music and choreography that are all made in Mexico. Everyone's invited to the party!
Read more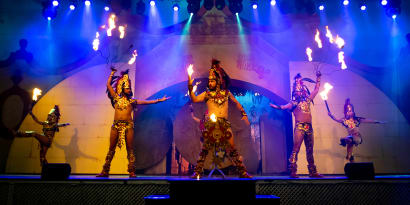 Explore other shows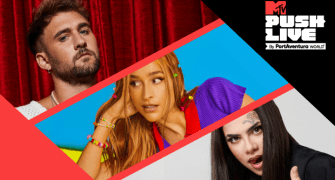 MTV Push Live
PortAventura Park. Far West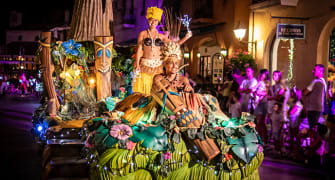 PortAventura Parade
PortAventura Park. Mediterrània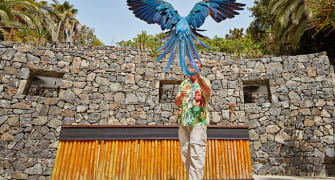 Aves del Paraíso
PortAventura Park. Polynesia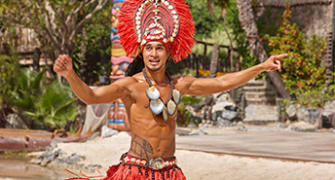 Aloha Tahití
PortAventura Park. Polynesia

For those who want to discover new cultures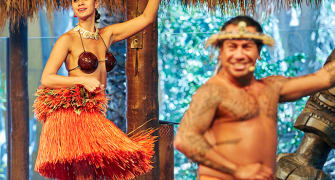 Pareos en Bora Bora
PortAventura Park. Polynesia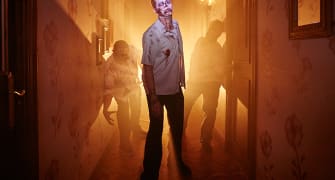 REC © Experience
PortAventura Park. Polynesia

For those who love a good scare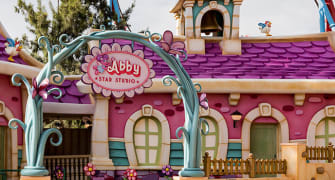 Abby Star Studio
PortAventura Park. SésamoAventura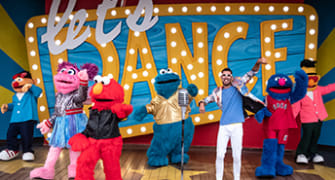 Let's Dance
PortAventura Park. SésamoAventura
Cuidemos el Planeta
PortAventura Park. SésamoAventura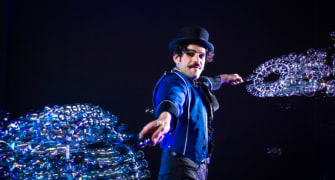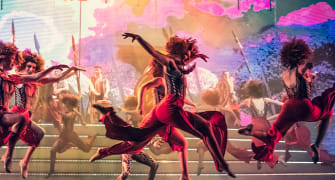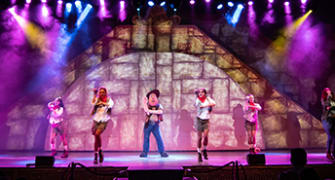 Las Aventuras de Tadeo Jones
PortAventura Park. México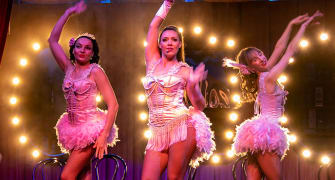 Can Can West
PortAventura Park. Far West

For lovers of dance and good music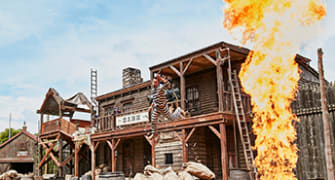 Bang Bang West
PortAventura Park. Far West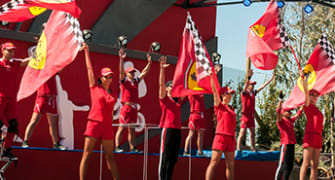 Acrobatic Show Ferrari Land
For drivers with a lot of pace