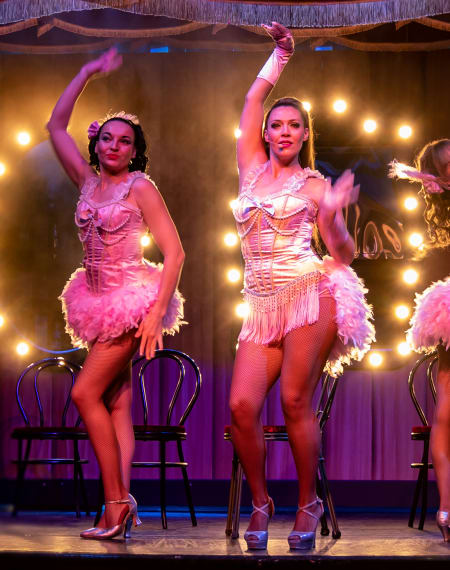 Can Can West: let yourself be carried away by the fast dance moves of the can-can girls
General information
May opening times

May opening times

Park closes at 19h: 12:30h - 16:30h - 17:30h
Park closes at 20h or 22h: 12:30h - 16:30h - 17:30h - 18:30h

May exceptional opening times

May exceptional opening times

30/05 and 31/05: 12:30h - 16h - 17h

June opening times

June opening times

Park closes at 19h: 12:30h - 16:30h - 17:30h
Park closes at 20h or 22h: 12:30h - 16:30h - 17:30h - 18:30h
Park closes at 23h or 1h: 16:30h - 17:30h - 18:30h - 20:30h - 21:30h
Closed: Tuesdays

June exceptional opening times

June exceptional opening times

12/06, 19/06, 20/06 and 22/06: 12:30h - 16:30h - 17:30h
Closed: 01/06, 02/06 and 03/06

Accessibility

Accessibility

Exclusive access for people with disabilities and reduced mobility
May opening times
May opening times
Park closes at 19h: 12:30h - 16:30h - 17:30h
Park closes at 20h or 22h: 12:30h - 16:30h - 17:30h - 18:30h
May exceptional opening times
May exceptional opening times
30/05 and 31/05: 12:30h - 16h - 17h
June opening times
June opening times
Park closes at 19h: 12:30h - 16:30h - 17:30h
Park closes at 20h or 22h: 12:30h - 16:30h - 17:30h - 18:30h
Park closes at 23h or 1h: 16:30h - 17:30h - 18:30h - 20:30h - 21:30h
Closed: Tuesdays
June exceptional opening times
June exceptional opening times
12/06, 19/06, 20/06 and 22/06: 12:30h - 16:30h - 17:30h
Closed: 01/06, 02/06 and 03/06
Accessibility
Accessibility
Exclusive access for people with disabilities and reduced mobility
Can you keep up with the quick and agile moves of Can Can West?
Don't miss this show with music, a live singer, and incredible routines performed by the dancers of this show. You will be the star and interact with the artists to create a real celebration of the Far West.

The best music, incredible dances, live singers and traditional costumes of the Far West, all in a setting that will transport you to 1800s America.
Step into the peak of the Californian gold rush, visit a typical Far West ranch, and feel like a fortune seeker.

Don't miss out! We will be waiting for you at the Saloon for you to have fun and play your part in this show.
Read more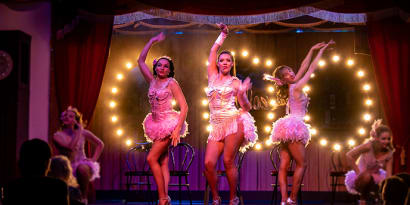 Explore other shows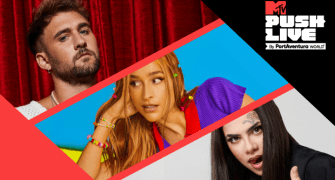 MTV Push Live
PortAventura Park. Far West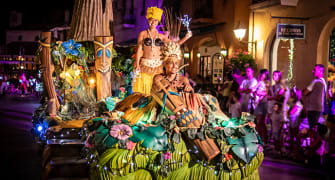 PortAventura Parade
PortAventura Park. Mediterrània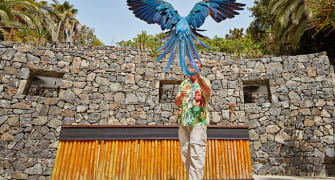 Aves del Paraíso
PortAventura Park. Polynesia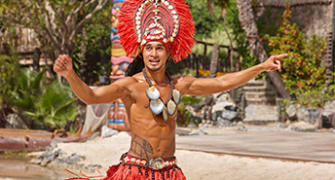 Aloha Tahití
PortAventura Park. Polynesia

For those who want to discover new cultures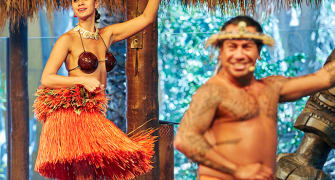 Pareos en Bora Bora
PortAventura Park. Polynesia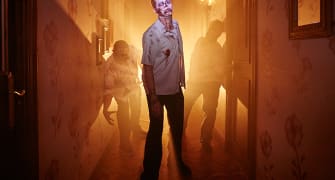 REC © Experience
PortAventura Park. Polynesia

For those who love a good scare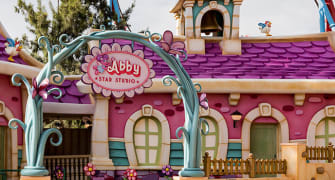 Abby Star Studio
PortAventura Park. SésamoAventura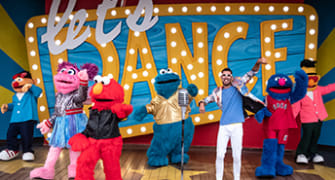 Let's Dance
PortAventura Park. SésamoAventura
Cuidemos el Planeta
PortAventura Park. SésamoAventura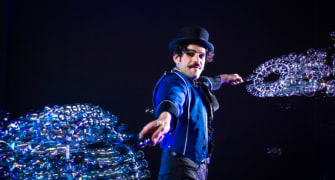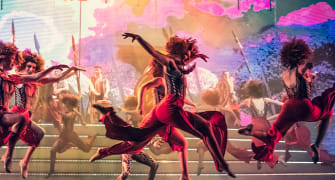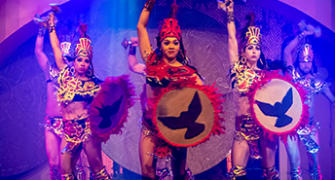 Fiesta Mexicana
PortAventura Park. México

For those who want to be entertained while they eat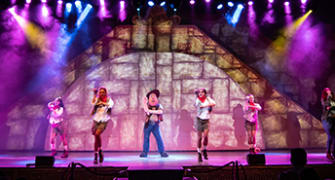 Las Aventuras de Tadeo Jones
PortAventura Park. México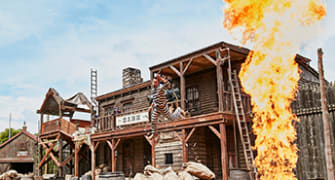 Bang Bang West
PortAventura Park. Far West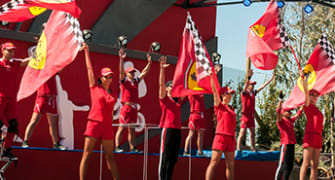 Acrobatic Show Ferrari Land
For drivers with a lot of pace