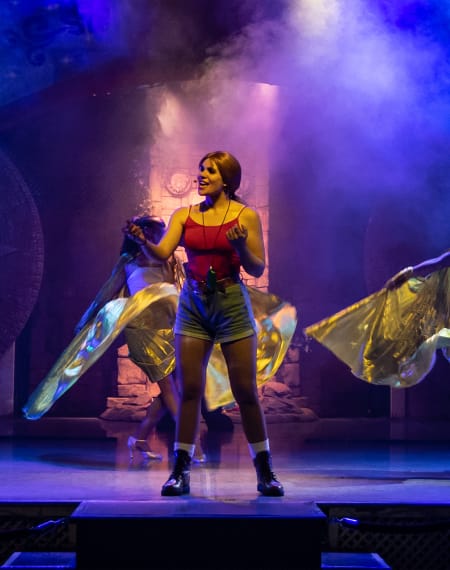 Las Aventuras de Tadeo Jones: join him in the search for the necklace of King Midas
General information
May opening times, from 21 May

May opening times, from 21 May

Park closes at 18h: 16h - 17h
Park closes at 19h and, 20h or 22h: 16:30h - 17:45h
Closed: Fridays

May exceptional opening times

May exceptional opening times

No exceptional opening times

June opening times

June opening times

Park closes at 19h: 16h - 17h
Park closes at 20h or 22h: 16:30h - 17:45h
Park closes at 23h or 1h: 17:30h - 18:30h
Closed: Fridays (except 24/06)

June exceptional opening times

June exceptional opening times

12/06, 19/06, 20/06, 21/06 and 22/06: 16:30h - 17:45h
Closed: 16/06 and 26/06

Accessibility

Accessibility

Exclusive access for people with disabilities and reduced mobility
May opening times, from 21 May
May opening times, from 21 May
Park closes at 18h: 16h - 17h
Park closes at 19h and, 20h or 22h: 16:30h - 17:45h
Closed: Fridays
May exceptional opening times
May exceptional opening times
No exceptional opening times
June opening times
June opening times
Park closes at 19h: 16h - 17h
Park closes at 20h or 22h: 16:30h - 17:45h
Park closes at 23h or 1h: 17:30h - 18:30h
Closed: Fridays (except 24/06)
June exceptional opening times
June exceptional opening times
12/06, 19/06, 20/06, 21/06 and 22/06: 16:30h - 17:45h
Closed: 16/06 and 26/06
Accessibility
Accessibility
Exclusive access for people with disabilities and reduced mobility
Get ready for adventure with the intrepid Tadeo Jones and his trusty sidekicks!
Here comes the show that you've been waiting for. The intrepid Tadeo Jones has arrived at La Cantina in PortAventura Park with his closest buddies: the Mummy, his dog Jeff, Jack Rackham, Sara Lavrof and her assistant, Tiffany Maze.

A kids' icon now closer than ever before! Meet Tadeo Jones and join him on an adventure which is sure to keep you on your toes.

Evil Jack has in his clutches the parchment that hides an incredible secret: the actual location of King Midas' necklace. Whilst trying to stop the theft, Sara is kidnapped and it's up to Tadeo Jones and the rest of his friends to rescue her, accompanied by exclusive music and dancing. The stars will be joined by a group of dancers who will delight the audience, as well as a host of special effects.


Come and enjoy the show based on 'Tad, the Lost Explorer' and 'Tad the Lost Explorer and the Secret of King Midas', Spain's two biggest box-office hits for animated films.

Will they manage to save Sara and get back the parchment? Don't miss the adventures of Tadeo Jones and his friends in their attempts to keep the king's necklace safe.

Tadeo Jones is waiting for you in La Cantina in the México area of PortAventura Park, in front of the free fall Hurakan Condor. As Tadeo Jones and his friends try to save Sara, you can enjoy a real taste of Mexico with adventures and a fantastic setting.

And if you want even more adrenaline, embark on a Mexican adventure in El Templo del Fuego, or take a trip to the Wild West with Bang Bang West, in the Far West area!
Read more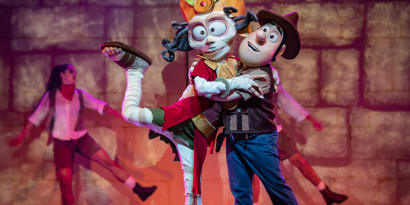 Explore other shows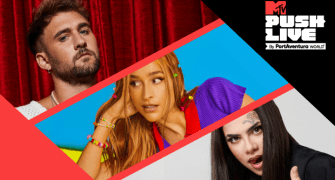 MTV Push Live
PortAventura Park. Far West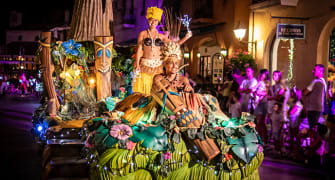 PortAventura Parade
PortAventura Park. Mediterrània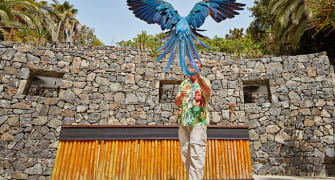 Aves del Paraíso
PortAventura Park. Polynesia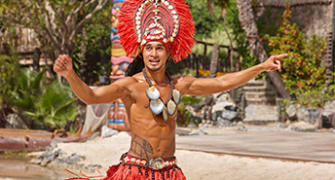 Aloha Tahití
PortAventura Park. Polynesia

For those who want to discover new cultures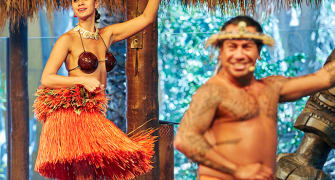 Pareos en Bora Bora
PortAventura Park. Polynesia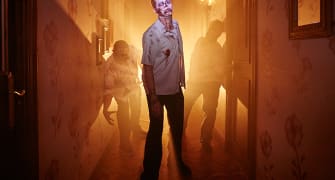 REC © Experience
PortAventura Park. Polynesia

For those who love a good scare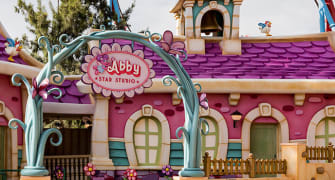 Abby Star Studio
PortAventura Park. SésamoAventura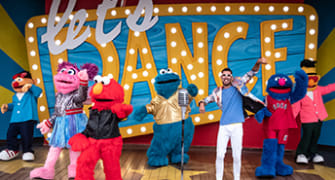 Let's Dance
PortAventura Park. SésamoAventura
Cuidemos el Planeta
PortAventura Park. SésamoAventura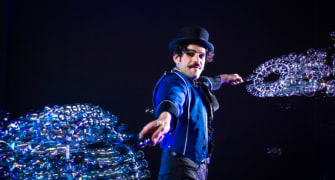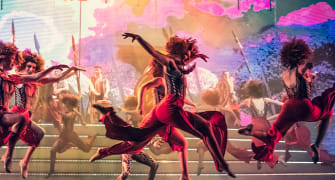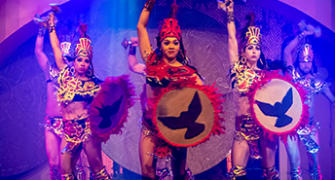 Fiesta Mexicana
PortAventura Park. México

For those who want to be entertained while they eat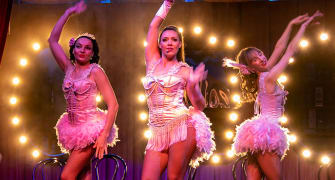 Can Can West
PortAventura Park. Far West

For lovers of dance and good music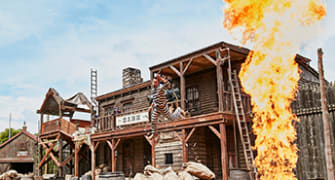 Bang Bang West
PortAventura Park. Far West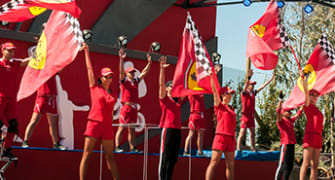 Acrobatic Show Ferrari Land
For drivers with a lot of pace