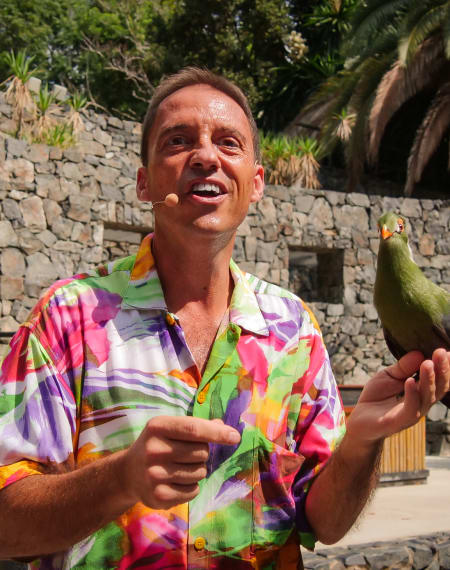 Aves del Paraíso: welcome to our family of exotic birds
General information
April opening times

April opening times

Park closes at 18h: 12:30h - 15:30h
Park closes at 19h and 20h: 12:30h - 15h - 16:15h - 17:30h

April exceptional opening times

April exceptional opening times

No exceptional opening times

May opening times

May opening times

Park closes at 18h: 12:30h - 15:30h
Park closes at 19h, 20h or 22h: 12:30h - 15h - 16:15h - 17:30h

May exceptional opening times

May exceptional opening times

No exceptional opening times

Accessibility

Accessibility

Exclusive access for people with disabilities and reduced mobility
April opening times
April opening times
Park closes at 18h: 12:30h - 15:30h
Park closes at 19h and 20h: 12:30h - 15h - 16:15h - 17:30h
April exceptional opening times
April exceptional opening times
No exceptional opening times
May opening times
May opening times
Park closes at 18h: 12:30h - 15:30h
Park closes at 19h, 20h or 22h: 12:30h - 15h - 16:15h - 17:30h
May exceptional opening times
May exceptional opening times
No exceptional opening times
Accessibility
Accessibility
Exclusive access for people with disabilities and reduced mobility
Parrots, macaws and other exotic birds from different continents of the world
Learn, enjoy and share this great show with your family! Take a seat in front of the Makamanu stage and introduce your family to a large number of exotic birds from very different countries in this entertaining and colourful show that will win over the entire audience. A show that will teach you everything you need to know about the origin of the birds, their habits and their habitats. Aves del Paraíso features amazing creatures that deserve many rounds of applause, together with a lot of admiration and love, for their displays of skill and charm.

In this famous educational show, you can be very close to these splendid birds and learn all about them. Our presenter and his assistants will show you all the birds of PortAventura World and tell you interesting facts about each of them, such as their place of origin, their natural habitat, life expectancy, and much more!

It is ideal for children as they will have the chance to see the different species up close and to observe them in flight. Marvel at their colourful plumage!


Aves del Paraíso was first performed in 1995, with the opening of PortAventura Park. It is our longest-running show and continues to be one of the most popular thanks to the talent of its presenter and the adaptations it has undergone over time. Don't miss this fun and original educational show that will definitely leave you wanting more. Not to be missed!
Read more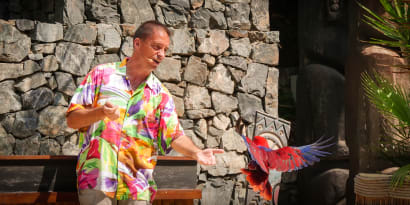 Explore other shows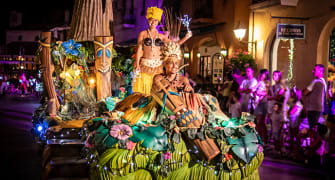 PortAventura Parade
PortAventura Park. Mediterrània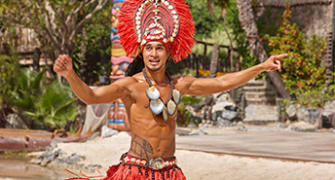 Aloha Tahití
PortAventura Park. Polynesia

For those who want to discover new cultures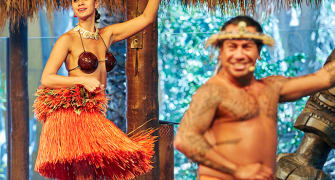 Pareos en Bora Bora
PortAventura Park. Polynesia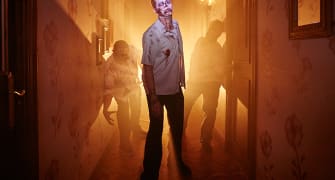 REC © Experience
PortAventura Park. Polynesia

For those who love a good scare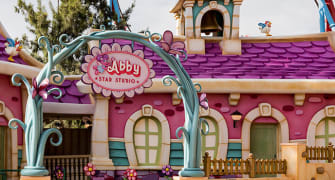 Abby Star Studio
PortAventura Park. SésamoAventura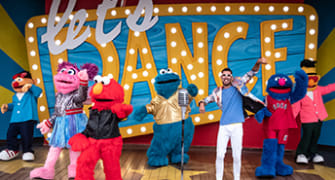 Let's Dance
PortAventura Park. SésamoAventura
Cuidemos el Planeta
PortAventura Park. SésamoAventura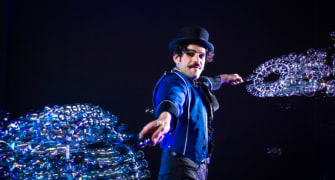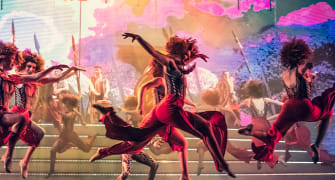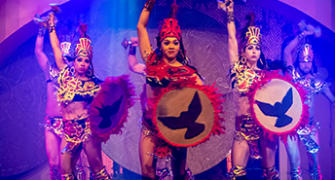 Fiesta Mexicana
PortAventura Park. México

For those who want to be entertained while they eat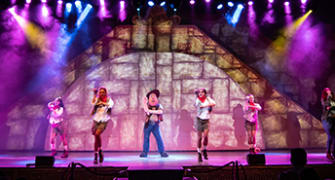 Las Aventuras de Tadeo Jones
PortAventura Park. México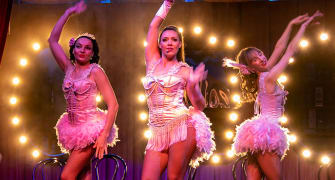 Can Can West
PortAventura Park. Far West

For lovers of dance and good music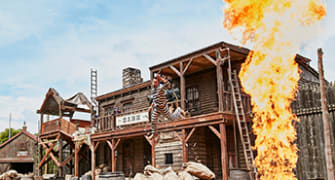 Bang Bang West
PortAventura Park. Far West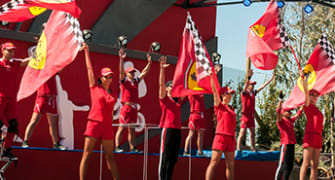 Acrobatic Show Ferrari Land
For drivers with a lot of pace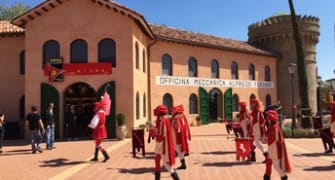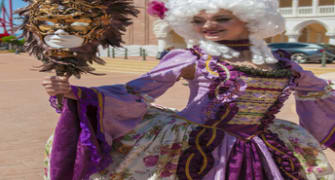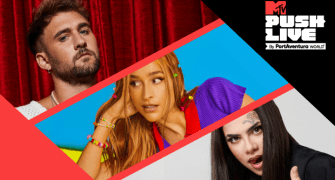 MTV Push Live
PortAventura Park. Far West