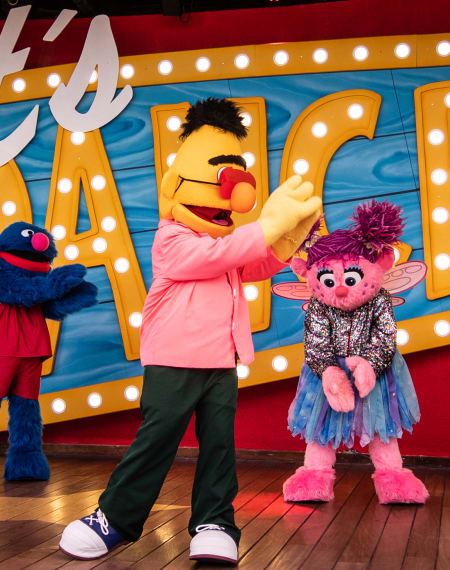 Let's Dance, the SésamoAventura characters take to the dance floor
General information
April opening times

April opening times

Park closes at 18h: 13h - 15h
Park closes at 19h and 20h: 13h - 15h - 17:30h

April exceptional opening times

April exceptional opening times

May opening times

May opening times

Park closes at 18h: 13h - 15h
Park closes at 19h, 20h or 22h: 13h - 15h - 17:30h
Closed: Tuesdays

May exceptional opening times

May exceptional opening times

No exceptional opening times

Accessibility

Accessibility

Exclusive access for people with disabilities and reduced mobility
April opening times
April opening times
Park closes at 18h: 13h - 15h
Park closes at 19h and 20h: 13h - 15h - 17:30h
April exceptional opening times
April exceptional opening times
May opening times
May opening times
Park closes at 18h: 13h - 15h
Park closes at 19h, 20h or 22h: 13h - 15h - 17:30h
Closed: Tuesdays
May exceptional opening times
May exceptional opening times
No exceptional opening times
Accessibility
Accessibility
Exclusive access for people with disabilities and reduced mobility
Discover the liveliest show, especially for the little ones
If you are looking for the famous park shows dedicated to our youngest visitors, pay a visit to the incredible SésamoAventura stage and let yourself be surprised.

Take a seat and enjoy the show Let's Dance, where Bert, Ernie, Elmo, Grover, Abby, and Cookie Monster will make you a part of their new adventure. Enjoy a glorious pageant where you will have a fantastic time and make new friends!

The Sesame Street® characters will help Abby Cadabby organise the preparations for SésamoAventura's great party. Abby will need help from her companions to decorate every corner of the stage and she will get in touch with her sweetest side to prepare the huge cake that will be the main course for the celebrations.


On stage, each character will put on a fantastic performance, singing and dancing to familiar songs and inviting the young audience members to participate in the show. Can you follow the steps of Bert and Ernie? In addition, everyone together will sing a new jingle created especially for this show. You will have to get up and dance and sing as well as Bert, Ernie, Elmo, Grover, Abby, and Cookie Monster. Who is your favourite?

Don't wait any longer! Accompany your favourite Sesame Street® characters on an adventure full of fun, happiness and colour. Sing and dance with them in the SésamoAventura theatre. Not to be missed!

And to complete your most colourful adventure in PortAventura Park, explore the completely themed world of ​​SésamoAventura, waiting to transport you directly to Sesame Street®, where the whole family can enjoy the visit.

Incredible themed attractions for everyone: from the new ride Street Mission to SésamoAventura's roller coaster, Tami Tami, or Waikiki for the youngest family members. The fun just doesn't stop!

Don't forget to visit the gift shop, with the best merchandise featuring all of the PortAventura Park characters, and take a break in La Cocina de Epi, where you can find a variety of snacks and menus for the whole family.
Read more
Explore other shows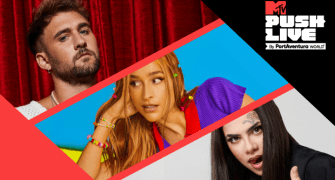 MTV Push Live
PortAventura Park. Far West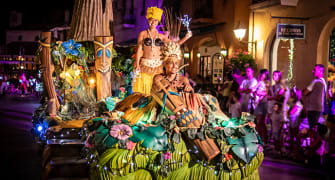 PortAventura Parade
PortAventura Park. Mediterrània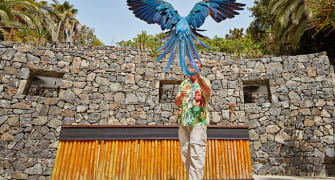 Aves del Paraíso
PortAventura Park. Polynesia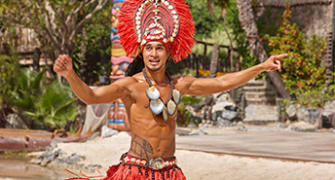 Aloha Tahití
PortAventura Park. Polynesia

For those who want to discover new cultures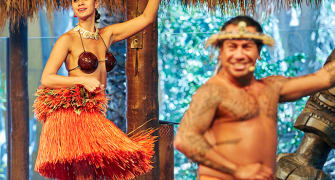 Pareos en Bora Bora
PortAventura Park. Polynesia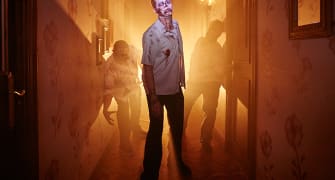 REC © Experience
PortAventura Park. Polynesia

For those who love a good scare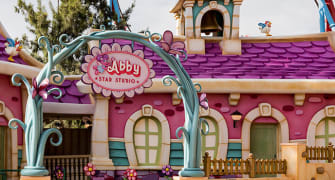 Abby Star Studio
PortAventura Park. SésamoAventura
Cuidemos el Planeta
PortAventura Park. SésamoAventura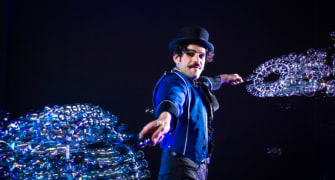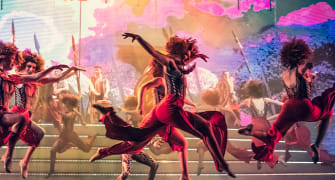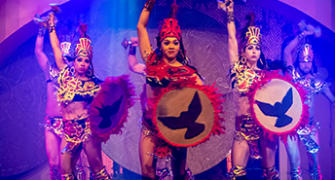 Fiesta Mexicana
PortAventura Park. México

For those who want to be entertained while they eat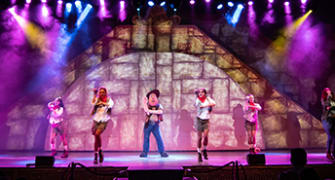 Las Aventuras de Tadeo Jones
PortAventura Park. México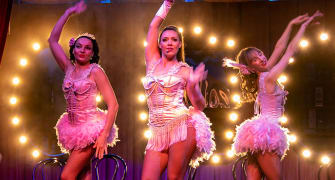 Can Can West
PortAventura Park. Far West

For lovers of dance and good music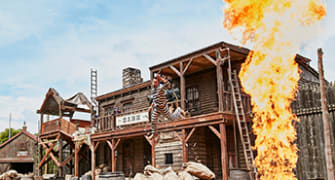 Bang Bang West
PortAventura Park. Far West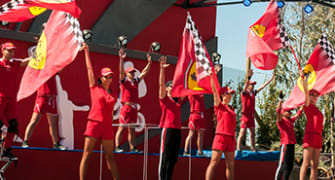 Acrobatic Show Ferrari Land
For drivers with a lot of pace